Oxygen Updater MOD APK is an open-source app supported by ads & donations. Ads can be removed by purchasing the ad-free unlock in the app's settings. This is a third-party app, not an official OnePlus application.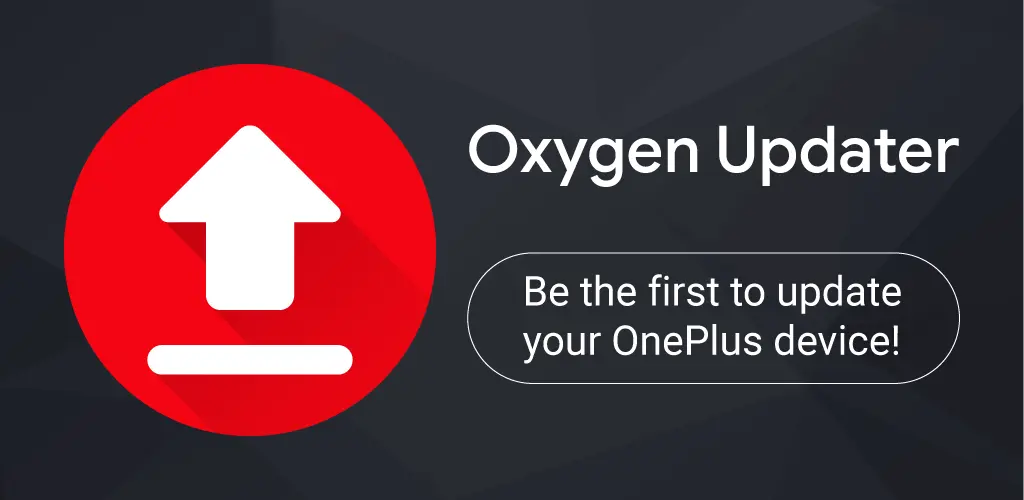 You always wanted to run the latest software versions. You bought a device with a great operating system – which is intuitive and offers a lot of customization options. There is however one big catch: You have to wait until it's your turn to get your system updated to the latest Oxygen*(1) OS / Android version..
Well: as of now, the wait is over!
With Oxygen Updater, you will be among the first users to update your Oxygen OS device to the latest and greatest software version, for free!
Oxygen Updater allows you to be the first to download new Oxygen OS System updates, and directly install*(2) them to your device. No more waiting until you get the system update notification after a few weeks, just update whenever a new update is released.
When a new update becomes available, you'll receive a notification of it. You may then open the app to download and install*(2) your new system update.
Additionally, this app provides a short overview of your device specs, including your current Android and Oxygen OS version, the amount of memory (RAM), the security patch date, and the processor in your device. Also, important announcements about OnePlus and the app itself are posted within Oxygen Updater.
When you open Oxygen Updater for the first time, you will be asked to select your device and your update method. These are usually set to the right values, but you are free to change them according to your liking.
Oxygen Updater Features
First-launch setup wizard: auto-detects correct device/method & allows configuring privacy options
View important info: changelog & device/OS versions (including security patch)
Fully transparent: check filename & MD5 checksums
Robust download manager: recovers from network errors to avoid data loss
MD5 verification: protects against corruption/tampering
Detailed install guides: never miss a step
World-class support: email & Discord (thanks to our community)
High-quality news articles: cover a variety of topics about OnePlus, OxygenOS, and our project
Themes: Light, Dark, System, Auto (time-based)
Fully accessible: professionally-crafted design (adhering to WCAG 2.0), support for screen readers
Supported devices
All OnePlus devices that aren't carrier-branded (e.g. T-Mobile & Verizon) work perfectly. Carrier-branded devices run a custom, completely locked-down OxygenOS flavour. If you own such a device, be aware that you cannot manually update your firmware, even if you don't use our app.
Works perfectly without root
If you grant root access to the app, there are some additional features you can take advantage of: auto-install (via OpenRecovery scripts), hiding "incremental" update methods (they're not compatible with rooted devices, so the app makes it less confusing for you), etc.
Note: auto-install doesn't work on newer devices/versions. We recommend the following instead:
1. Install via "local upgrade" as you normally would, but *DO NOT* reboot
2. Open Magisk and select the "flash to inactive slot" option
3. Reboot and enjoy
There are a couple of different update methods:
– Incremental updates: Incremental updates are update packages meant to update a specific version of OxygenOS to a newer version. These updates are small to download but do not work on rooted or bootloader-unlocked devices. For most people, this is the recommended way to update. If an incremental package is not available for your specific OxygenOS version, the app automatically offers a full package instead.
– Full updates: Updates that also work on rooted and bootloader-unlocked devices. However, these updates are very large to download (almost 2GB nowadays). Only recommended if you have root access or have a bootloader-unlocked device.
– Open Betas: Do you want to experience even newer software than most other people around you? Then you can also switch to (and update) the OxygenOS Open Betas using this app. *(3). The Open Betas come both in full and incremental packages. These work the same as explained for the regular versions above.
*(1) This is a non-official app. OnePlus and Oxygen OS are not associated with this app in any way. They are not responsible for your actions, and neither is the developer of this app. Installing software updates may render your device inoperable if the installation instructions are not carefully followed. Please visit https://oneplus.net/nl/about-us for more information about OnePlus. For questions, suggestions, and legal issues, please send an email to the e-mail address of the developer as shown in the Google Play Store.
*(2) Automatic update installation requires root access and TWRP recovery. If you don't have root access, you'll be prompted with a guide on how to install the update yourself. Even if you have root access, you may still choose to view the install guide and install the update yourself.
*(3) Switching from the regular version of OxygenOS to the Open Beta requires enabling Advanced Mode, a free feature meant for advanced users only. Reverting from the Open Beta to the regular version of OxygenOS may not be possible through Oxygen Updater but *will* erase all contents of your phone. Consider this before switching to the betas!