Parallax Live Wallpapers – 3D Backgrounds, 2K/4K has a collection of 200+ 2K Parallax 3D Wallpapers as well as 10000+ Static 4K (UHD | Full HD) Backgrounds. The App offers a huge variety of Uniquely chosen and Crafted Backgrounds. The app is designed for Android phones & tablets, so the app works on any Screen Size or Screen Resolution. Note: Live Wallpaper is an inbuilt service for Android Operating System which is used for changing Live Backgrounds Automatically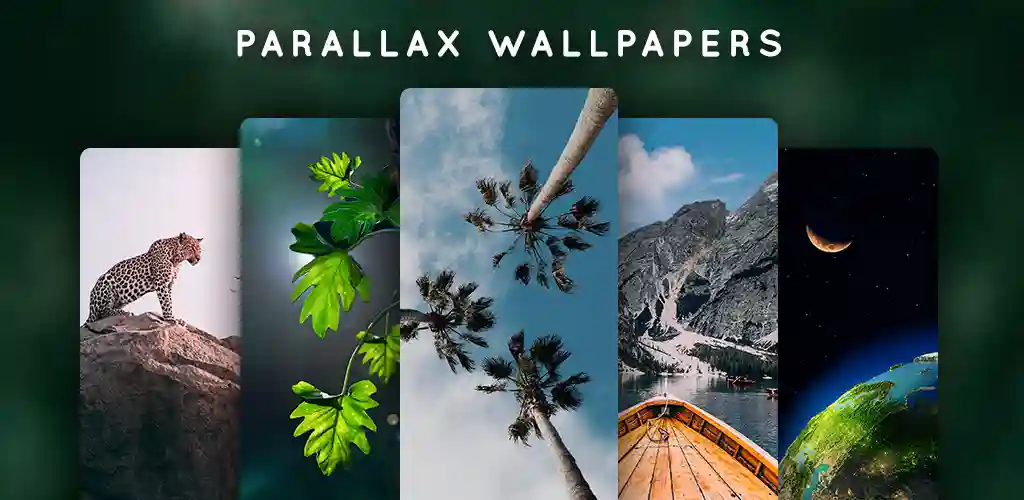 Features of 3D Parallax Wallpapers – Static 4K Background (Ultra HD Backgrounds) | Auto Wallpaper Changer Application:
👉 3D Parallax Wallpapers & Static 4K Wallpapers :
– App offers a large number of 3D Live Backgrounds as well as AMOLED Live Wallpapers in 2K resolution which is organized across different 25+ Categories. The app also offers Static 4K as well as Full HD Backgrounds
👉 Hologram Like Effect:
– Parallax Images are designed in a way that they give Hologram Like Effect when the user tilts their phone.
👉 Set on Home Screen and Lock Screen:
– User can set 3D Wallpaper on the Home Screen as well as on Lock Screen. No Custom Lock Screen is offered. Note: If the Device does not support Live Wallpaper on Lock Screen, then the user may not be able to set 3D Wallpaper on Lock Screen. In this case, the user can set it only on Home Screen.
👉 Auto Wallpaper Changer:
– User can choose to change 3D Background automatically. Users can also disable this feature. Note: The user must pre-download at least 2 Live Backgrounds for this feature to take effect.
👉 Time Frame:
– Auto Changer has two Time Frame Mode,
1. Change after a certain period,
2. Change at a Specific Time of the Day.
👉 Change Background when Device Screen is Locked:
– Background will be changed when a user locks the device. Although the user must be on Home Screen for this feature to work.
Categories:
The app has more than 25+ categories such as,
– Abstract, Animals, Anime, Fantasy, Airplanes, Bokeh, Cars & Motorcycles, Nature, Space/Galaxy, Architecture, City, Minimalist, Watercrafts, Lights, Music, Macro, Tech, Ocean/Sea, Flowers, Material Design, CUTIE, Quotes, Photography, Superheroes Wallpaper, etc.