Developer
CA Publishing
Updated
Jul 7, 2023
Size
Varies with device
Version
4.0.8
Requirements
5.0
Downloads
1,000,000+
Get it on
Mod Info
◉ Premium Features Unlocked
◉ AOSP Compatible / No Google
◉ CPUs arch: Universal
◉ Full Multi Languages
◉ All debug Info Removed
◉ Original Signature Changed
Description
Convert files with PDF Converter – PDF to Word to a portable document format. PDF converter to word is for everyone who wants to convert Word to PDF or into other formats or vice versa, without any hassle.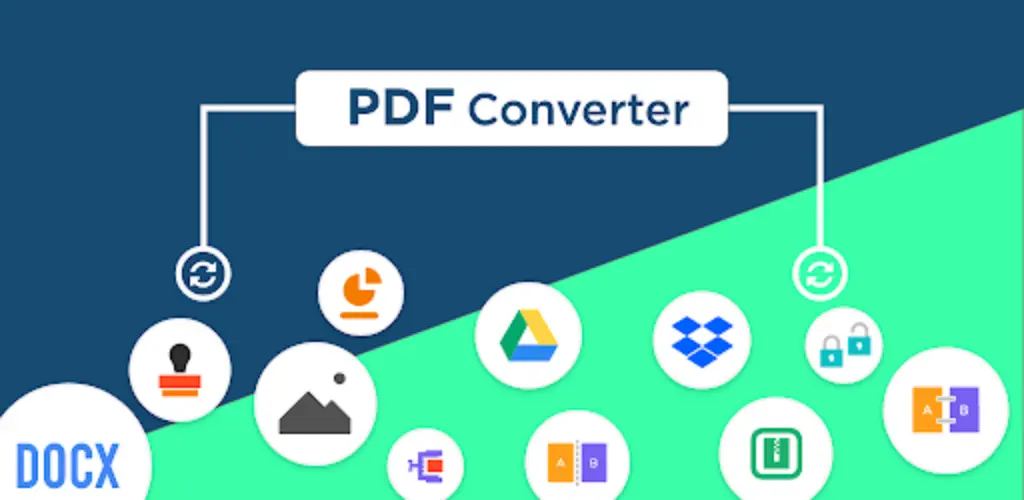 This handy PDF Maker , PDF Reader, PDF Viewer comes with multiple options to choose from. If you have a file present on your smartphone that you wish to convert, all you have to do is select the Gallery from the menu of the PDF converter and look for the file. After selecting the file, you wish to export, let the app do its magic.
PDF Converter – Convert Pdf to Word Document comes with the following Conversions, tools and features:
Conversions:
– Convert Image to PDF
– Convert JPG to PDF
– Convert Word to PDF
– convert JPG/JPEG/photo to PDF🖇
– convert PDF to JPG
– convert PPT to PDF
– convert PDF to Zip
– convert Word to Zip
– convert Image to Zip
– convert PPT to Zip
– convert Text to Zip
Other's important functions in PDF Converter:
– Free PDF-viewer
– Free PDF-reader
– Free PDF-creator
– Free PDF Maker
– Free PDF to Doc
Tools:
– Lock PDF
– Unlock PDF
– Split PDF
– Merge PDF
– Waretmark PDF
– Rotate PDF
Usage:
– Choose a file from the gallery, view it and convert it with our file converter, and save it with this PDF editor and read it with PDF Reader, view it with PDF viewer – PDF to word converter
– Upload files from Dropbox and Google Drive to convert to Adobes PDF format.
– Split PDF or merge PDF files made trouble-free.
– Easily protect, lock or unlock all the PDF files.
– Photo to PDF can increase the notability of your work.
– Add watermarks anywhere in the PDF files you converted with Adobe Acrobat reader.
This PDF Maker, PDF redaer & PDF Viewer comes packed with different functions such as you can create a PDF file, look for your recently converted data. If you don't have files present on your smartphone, then you can upload the file using the Dropbox or Google Drive available in the menu.
The PDF converter and PDF maker is made for the people who like to share files in this secure format. This specific document type allows password protection such as lock PDF and encryption of data that carry sensitive information. The PDF file is navigable if you have multiple files present in it plus this file type is not going away any time soon because it can be encrypted in a way that no one can even take a peek into the document.
This PDF converter and merge PDF files is mostly used by graphic designers who post their excellent work online. So, people can split PDF into several files and use its content to construct images, website designs and much more.
Download and start using this wonderful PDF Converter – Convert PDF to Word Document NOW! Don't forget to rate and review us.
Images