Pencil Sketch Photo Art Filters and Effects is a Photography Application that can make your photo like a real sketch Photo. You can make sketches of your png or jpg photos easily by using This " Sketch Photo maker " application.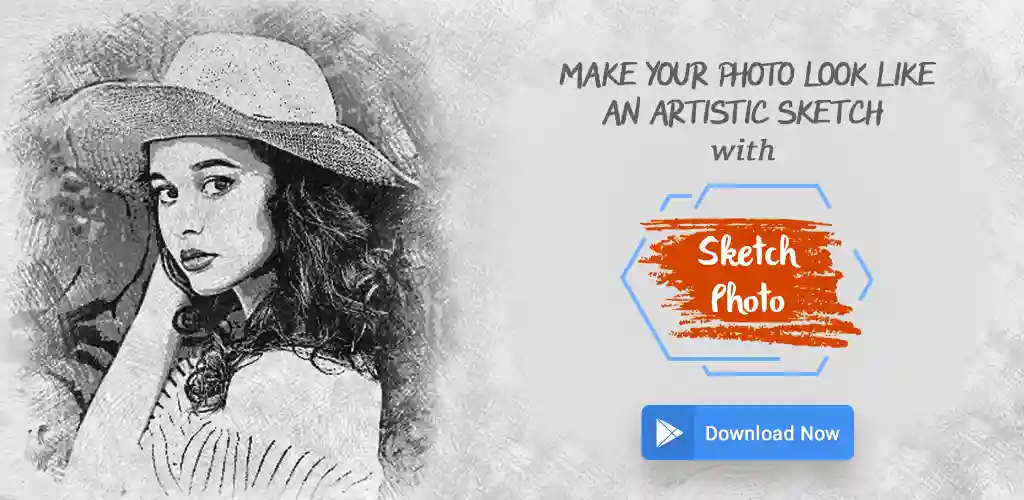 Create Pencil Sketch and Paint Your Photo Like an Artist. Just pick a png or jpg photo from a mobile gallery or camera and make a drawing like a sketch of it easily by using this "sketch Photo maker" application. We have included many sketch styles and drawing Styles in this application you can pick any one from them easily.
You can make easily Pencil sketches by using this "sketch Photo maker". You can easily save your sketch photos and share them on social media.
=>>Features of This Photography "Pencil Sketch" App.
1: Doodle Style Cartoon Filters of portrait and landscape png or jpg images.
2: Smooth Sketch Effects.
3: Hand Drawing Effects of Hard pencils.
4: you can use many pencils.
=>>How to Use this Sketch Photo maker.
1: You can select an Image from a mobile Gallery or mobile Camera.
2: Easily Start Sketching.
3: Share your edited Photography Art Master Piece with Your Friends or Save it in Phone Gallery.
====>>>> This application is supported by ads<<<<====