Play VPN is a unlimited and free vpn that encrypts your traffic and hides your ip address. Now a days virtual private network is needed for everyone duo to security purposes. The is why play vpn is needed for everyone.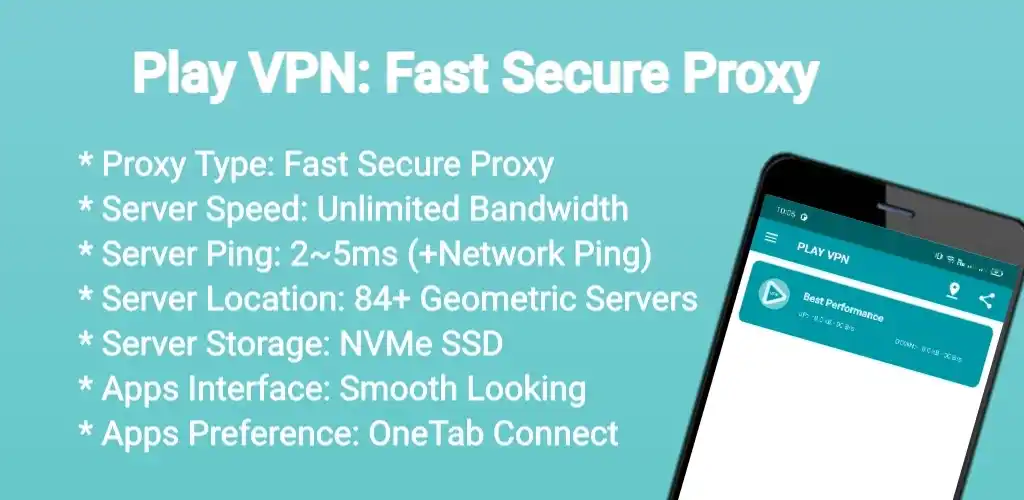 PlayVPN also offers a variety of features, including:-
• Easy to use
• Secure encryption
• Unlimited bandwidth
• More servers (84+)
• Fast speeds
• No logs
There are lots of servers, all of them is premium and located in world wide. There is also a free version. There is a smart refund policy, you can take refund at anytime. Thanks for choosing play vpn, stay safe and secure.