Rain Alarm Pro app alerts you when rain is approaching. The alerts are a reliable short-term forecast based on near real-time data. This app is more precise and reliable than a traditional forecast. It is very useful for all outdoor activities – including cycling, motorcycling, hiking, gardening, BBQs, picnics, dog walking, and DIY.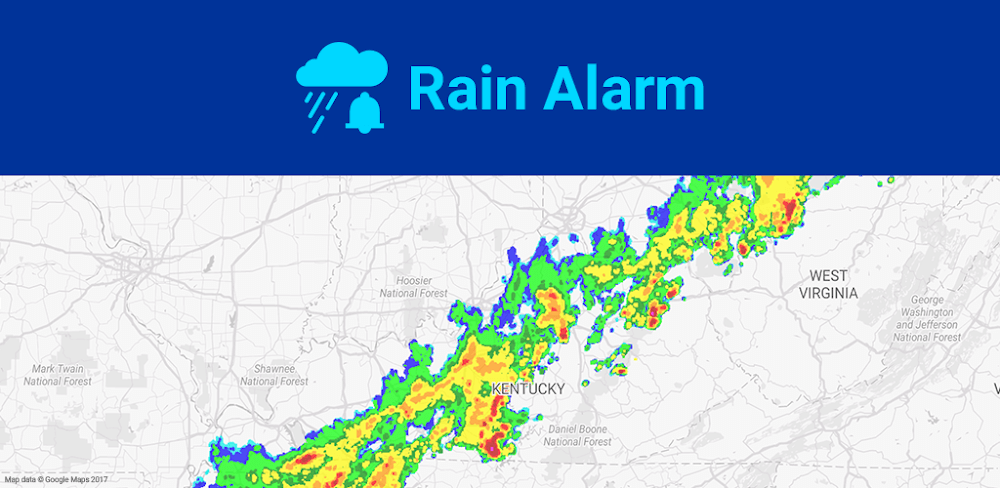 Introduction
This weather app will notify you as soon as there is a high chance of precipitation. The main purpose of this application is to give users early warning of approaching storms. This app will notify you when there is a high probability of rain. We don't make predictions but send alerts based on the most recent and reliable data. A great companion for outdoor activities like hiking, biking, and other outdoor activities.
This weather app will notify you when there is a chance of rain. Alerts provide reliable short-term perspectives using data comparable to real-time. The results of this software are more reliable and accurate than those of traditional methods. Perfect for activities such as cycling, motorcycling, hiking, gardening, barbecues with friends, picnics, dog walking, gardening, home repairs, and more. Users can hear a notification sound or feel like the device vibrates to alert them when there is precipitation such as rain, snow, or hail. Users can easily keep track of everything around them thanks to this simple, clear, and comprehensive map.
Finally, a number of useful widgets are available in terms of shape, size, and skin. Many national weather services compile data for different countries around the world. Monitoring the weather from anywhere in the world has never been easier, faster, or cheaper. In our last update, we added many new notifications and personalization options. You can control the overlay animation and transparency. It would be nice to have more options for where to go, how to wake up, and what alarm to set.
Features
• Alerts to every type of precipitation, whether rain, snow, or hail
• Alert as a notification with vibration and/or sound
• Simple and easy map overview
• Handy widgets in different sizes and themes
The data is collected from governmental weather services. Supported countries:
Americas: USA (including Alaska, Hawaii, Puerto Rico, Guam), Canada, Bermuda, Mexico, El Salvador, Argentina
Europe: UK, Ireland, Denmark, Sweden, Norway, Finland, Iceland, Spain (including the Balearic and the Canary Islands), Germany, Austria, Netherlands, Poland, Slovenia, Croatia, Belarus, Ukraine
Asia: Taiwan, Macau, Hong Kong, Japan, Republic of Korea, Philippines, Malaysia, Singapore, Brunei, India
Oceania: Australia, Fiji
Includes all extra features:
• No more ads
• Multiple alarms and additional settings
• Animation settings and overlay transparency
• Multiple locations and additional settings (for alarms)
• More widget color schemes