Developer
Mini Stone Games - Chef & Restaurant Cooking Games
Released on
May 4, 2017
Updated
Oct 17, 2023
Size
71M
Version
7.4.0
Requirements
5.0
Downloads
10,000,000+
Get it on
Description
Rising Super Chef 2 MOD APK Dive into the master chef's fever of cooking, feel the cooking madness of serving feverish customers, from town to town, city to city, bakery to the cafe, dash for cooking tasty burger & pizza in a crazy kitchen, baking cakes & desserts in the bakery, making all kinds coffee in the cafe, and serving tasty fast food all over the world in the fast-paced Rising Super Chef – Craze Restaurant Cooking Games – a crazy time management cooking game with more than 1000 levels, simply the most unmissable free new cooking game in 2023!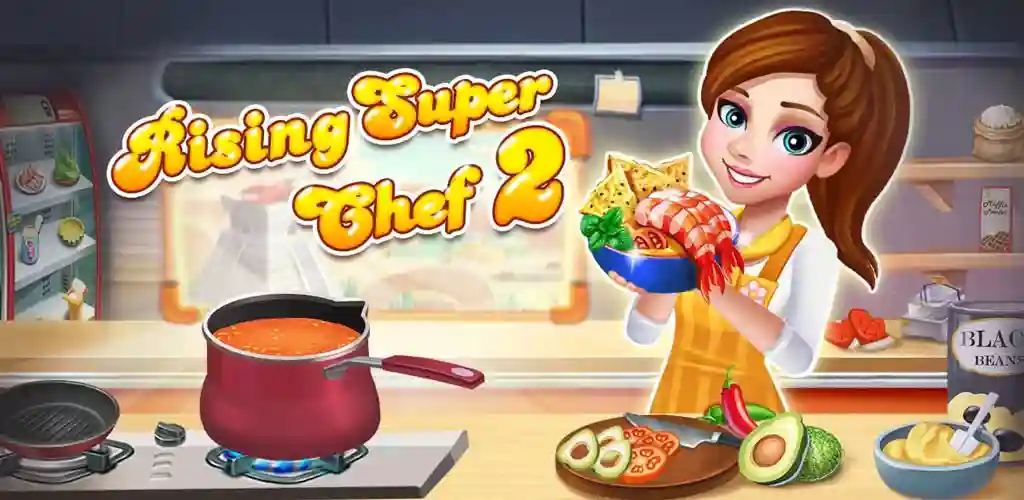 Are you up for the madness and craze of cooking in Rising Super Chef – Craze Restaurant Cooking Games? Emma has learned a lot of cooking skills from the cooking academy and stepped on her own cooking adventure to write a new story of her cooking cruise. But she won't make it without help from someone like the star master chef Ramsey. Do you want to experience cooking fast food in a food truck around the world, running a burger shop in the cafe land, completing the everyday task on the cooking diary, scrambling for the time of the kitchen wares, and serving various feverish customers before it overcooked? Then this is your best choice!
Game features:
* More than 36 maps.
* More than 700 food from real recipes to cook & bake using 200 ingredients.
* More than 1000 fun craze levels.
* Hundreds of upgrades for kitchen and dress
* Offline cooking game, feel free to play offline without Wi-Fi anytime anywhere!
Have you caught a fever of fun craze Cooking Games, Bakery Games, Restaurant Simulator or Cafe Games? Would you like to keep up with rush hours and be better at time management? And learn how to cook tasty burgers, pizzas, coffee, cakes, and all kinds of worldwide cuisines? Do you feel like the master chef of cooking games? Then this is the cooking game for you. Don't wait, download it for free now!
What's new
The brand new New Zealand food map is now open, and it also comes with 50 new levels!
Images