Developer
SuperStar Labs
Updated
May 23, 2023
Size
24M
Version
4.6.0
Requirements
4.4
Downloads
10,000,000+
Get it on
Description
Super Pads is a free easy-to-use DJ app. You can play famous songs, create your own music and feel like a real beat maker. It works like a launchpad, but there are hundreds of kits predefined, with amazing beats and loops. You can also import sounds and create your own music like a professional DJ. Perform your beats and save them with the audio recorder tool. Make music in a fun way!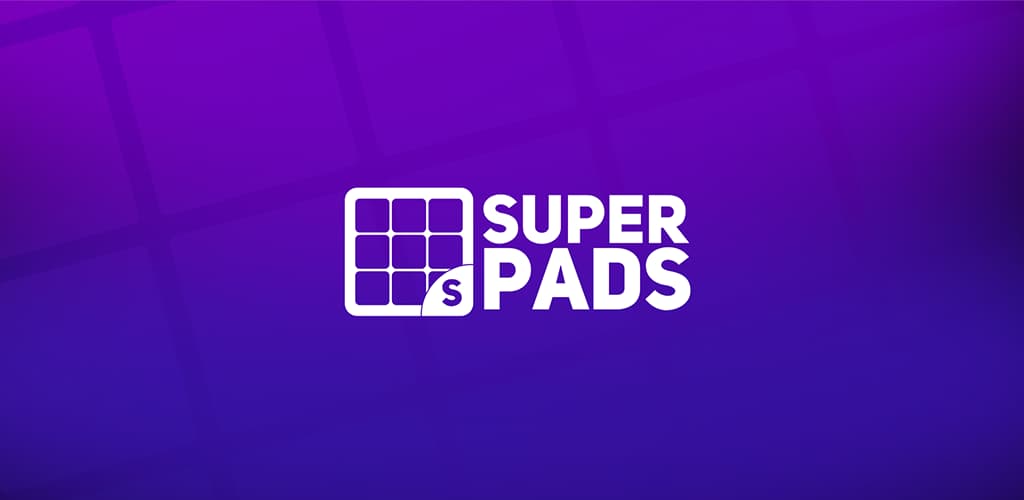 ON SUPER PADS ANY TRACK IS FREE!
With Super Pads you will be able to play all the hits that are out now. This music maker has more than 800 DJ kits available, each one inspired by a famous song. Every week you can get new tracks, beats and loops in many music styles:
– EDM
– Trap
– Dubstep
– Rap
– Hip Hop
– Pop
– K-pop
– Reggaeton
– Remixes of games themes, memes and much more, to please any beat maker!
FEATURES:
– Hundreds of kits inspired by known music
– New tracks, beats and loops every week
– In-app tutorial and YouTube videos
– Create music tool (you can create and share sounds with others)
– Audio recorder
– High quality sounds
– sound packs with 12 or 24 pads
– Predefined beats and loops
– Edit kit tool
– Multitouch
– No need to update to get new tracks
EASY-TO-USE MUSIC MAKER:
You don't have to be a professional DJ to use Super Pads – anyone can become a beat maker with this app. The kits are inspired by famous tracks, with predefined beats and loops. Play famous hits, like Faded and Alone from DJ Alan Walker, besides DJ Martin Garrix, Marshmello and others.
AUDIO RECORDER:
Perform your beats and save the audio with the record tool. Before playing, click to the record button and click again when you're done. Then edit your music file and save it!
EVERY MUSIC STYLE:
Super Pads has kits inspired by many styles like electro, edm, dubstep, hip hop, rap, pop, rock, reggaeton and even k-pop (yes, you can find BTS and even BLACKPINK in the app). You can also send us music suggestions, we make music every week based in what you want to play!
Anyone who loves music can play Super Pads, from the beginner to the professionals! If you want to become a DJ, this is a great start!
Who create our beats?
We have an awesome beat maker team around here, creating everything from scratch! We don't use the original songs, we make everything in our own studio. Each kit is inspired by a famous song, but the beats and loops are made by some DJ from our team. So feel free to use our sounds in your compositions 🙂
Super Pads – You can music.
Images