Developer
Fast Pro Apps
Updated
Feb 5, 2018
Size
3.4M
Version
1.0.7
Requirements
4.1
Downloads
10,000+
Get it on
Description
Swifter For Facebook is free client to manage your Facebook account! Turbo gives a great and full experience even to the less powerful device! You can use it also as social reader.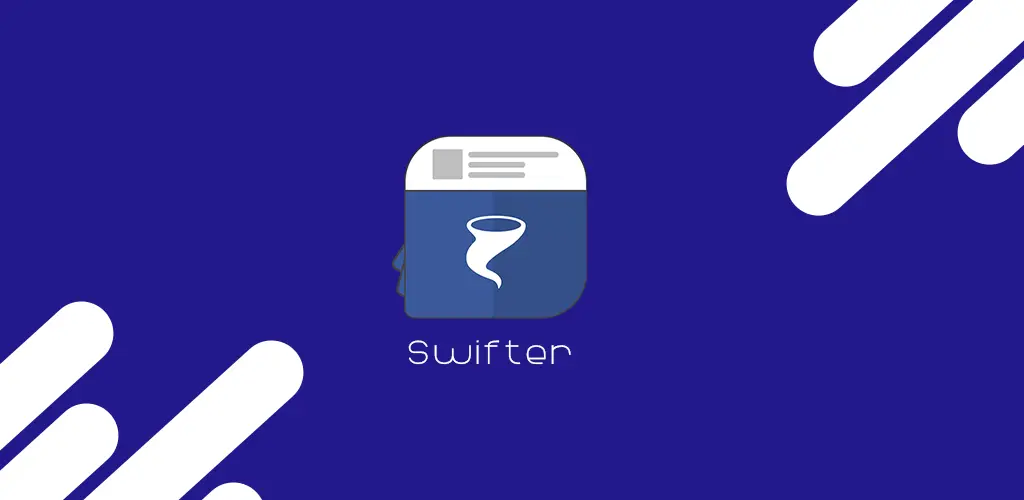 A better user experience is made possible. Turbo is faster than other Wrapper For Facebook Mobile or even native apps on high-end phones. The performance advantage is especially noticeable on mainstream or low-end phone.
Experience for Fb faster and more optimized better than any other alternative.
Swifter Is A Web wrapper with some awesome enhancements you don't get from just a browser like ..
New " Features "
✦ No Ads
✦ Download Photo's
✦ Download video's { Soon ☓ }
✔ Tag or Upload Photo's
✔ Share Location's
✔ Videos In Full Screen Mode
✔ Scroll To Top
✔ Pull To Refrsh
✔ App Size {3,2 MB}
✔ In App Web Search
✔ In App Browser For Twitter
✔ In App Browser For Instagram
✔ Fast For GSM & Super For 2G & 3G
✔ In App Chat { Super Fast ✔ }
✔ In App Translate
✔ Basic Mode
✔ Material Design & Eye Cacher
✔ And More…
Browser or "Twitter "
+ Swifter For Twitter is free client to manage your Twitter account! Swifter gives a great and full experience even to the less powerful device! You can use it also as social reader,
Browser or "Instagram "
+ Swifter For Instagram is free client to manage your Instagram account! Swifter gives a great and full experience even to the less powerful device! You can use it also as social reader,
Basic " Features "
• Always have a good browsing
• consumes less RAM and mitigation of the operating system in general memory
• Use other accounts easily with the same phone
• Access to your main feed rolls
• Chat with your friends directly in the application
• Watch videos from YouTube © directly in the application
• Access to feed News
• Simple access to Face Book speed edition
• View, share, such as the contents of the comments
• Search friends, people, pages and everything else
• Access to the groups and pages
Images