Description
Tap Tap Fish AbyssRium is a game that helps relax your nerve. Level up your Stone, create your own fish and make the Aquarium belongs to you! A beautiful ocean world waiting for you to explore!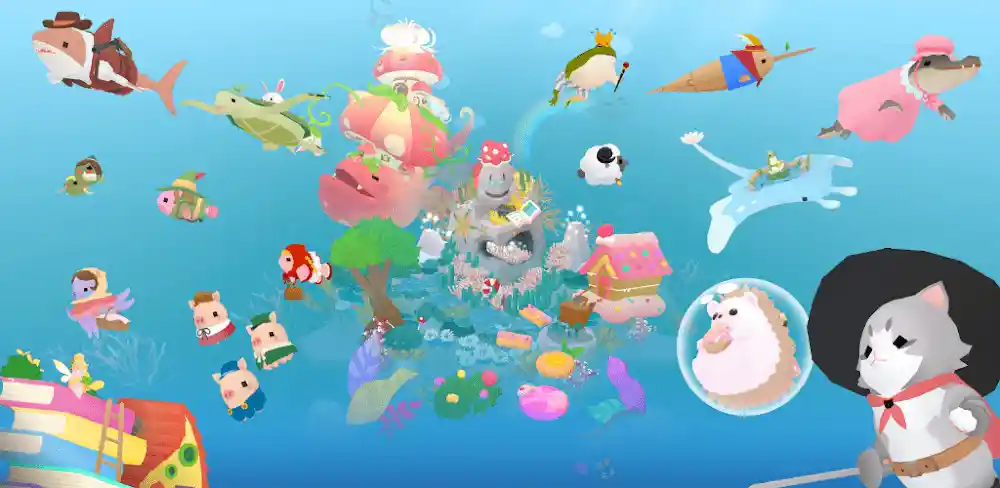 ◆How to play?◆
Level up the stone by tapping.
Build Coral to double the vitality.
Use vitality to create your fish.
◆Features:◆
1.Simple Control—- create coral and fish with just a simple tap
2.Amazing graphics—you can view every fish in 3D dimension in HD
3.Lovely background music—- The voice of the whale & the sound of water droplets all guide you to a beautiful musical world.
4.VR (Virtual Reality) Support—-Use Cardboard to enjoy your abyss aquarium in VR mode. You can watch little fish swimming overhead and right before your eyes—in 3D
◆Follow and contact us◆
If you have any suggestions or errors to report, please contact [email protected]. We will do our best to respond to your valuable opinions.
What's new
[1.59.0 Patch Note]
- Meet new fish in the new Dreamland Event!
- Accomplish expansion missions and obtain 8 kinds of expansions!
- 2 Dreamland Miffy Packs and 2 Dreamland Baby Sloth Packs have been added to the Abyss Tank.
- 'Break! Mine for Treasure' Mini-Game has been added.
Images