Viby Icon Pack is a full theme/icon pack for various launchers. A lot of hard work has gone into this icon pack as each icon is carefully layered with vibrant colors and different patterns. The icons have a transparency effect on them which makes the back patterns visible while maintaining the visibility and vibrancy of the icons themselves. On top of this, there are 68 handcrafted wallpapers individually designed to match these icons.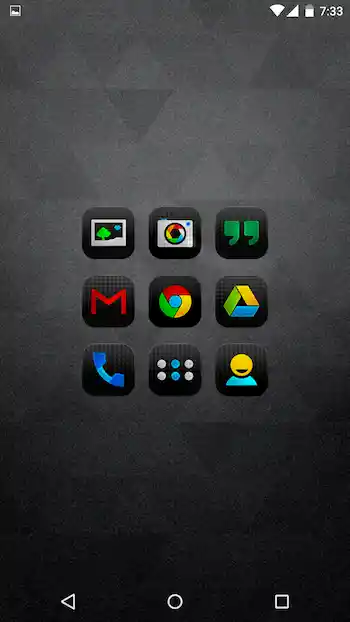 Full Features:
• 3500+ HD Vibion Icons.
• Dashboard application for easy launcher apply actions
• Cloud-based 68 Wallpapers to match the icons. All walls are around 2-18MB in size. Please be patient while it downloads and applies.
Compatible Launchers
• Confirmed Compatibility (Tested on): Nova, Apex, ADW, OnePlus, Niagara, Posidon, Action, Go, Smart, Solo, Holo, Lucid, Evie
• May / May not support other launchers not tested on.