Developer
j4velin
Updated
May 13, 2023
Size
2M
Version
5.0.4
Requirements
Varies with device
Downloads
5,000,000+
Get it on
mod info
● Premium Features Unlocked
● Compression Flags Untouched
● No Third Party Patch
● No Additional Component
● 1.6 MB
Description
Wallpaper Changer allows you to quickly change your wallpaper with one single click on a widget! Additionally, you can enable a timer to automatically change your wallpaper at a predefined time or when entering a specific location.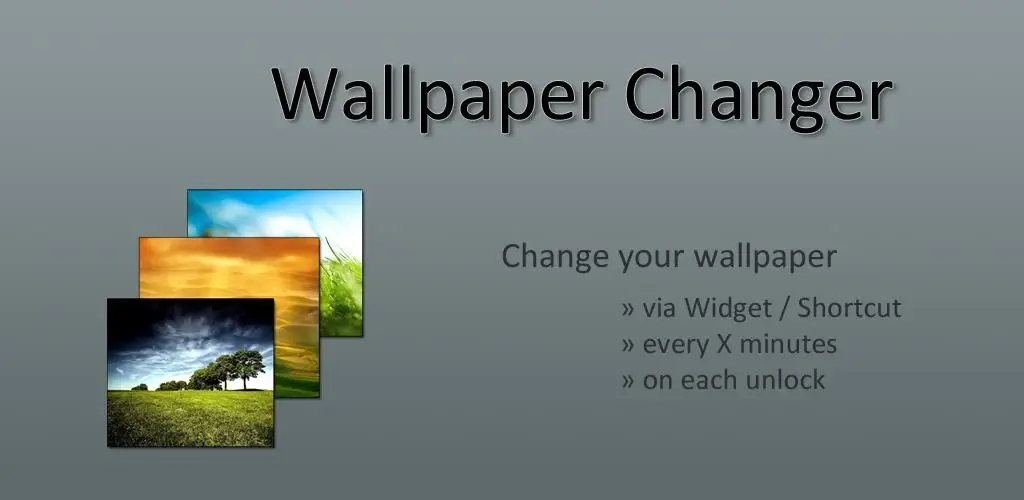 This app is optimized for battery life & performance, so it might take some seconds to actually change the wallpaper after a click on the widget!
Features:
• Easily add images or whole folders
• Change wallpaper with a timer, on each lockscreen unlock, through a customizable widget, based on your location or at specific times on specific days
• Widgets: change to next wallpaper in rotation list, select the wallpaper you want to see, or change the album* with one click
• Ordered rotation or a random list
• Very low battery consumption
• No ads
• Muzei integration
It is recommended to use the app as live wallpaper, as otherwise, the Google backup system feature might upload your wallpaper whenever it changes – even when on mobile data!
What's new
- fix issue with in-app purchases not being acknowledged
- fix issue with shortcuts
- fix issue with adding a new location
Images