Description
Use the Word Resume Creator Pro application to help you create your resumes in professional look with spending little time. Come to this tool, you will not worry about sharing your sensitive information with unwanted people. All your profiles and resumes are handled and stored locally, without any process from the Internet.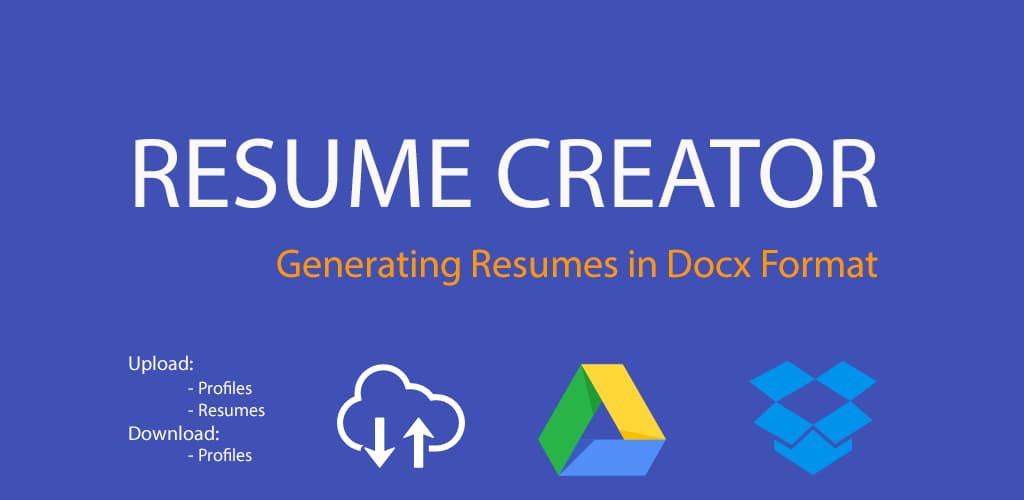 In addition to providing the rich Word format to your resumes, this tool allows you to create multiple resumes for different experiences for different employers.
Highlight Features:
– Offer more than 10 beautifully resume templates
– Create unlimited profiles & resumes
– Clone profile easily, giving less time for updating or changing the profile while keeping the original
– Export your resume & cover letter in Microsoft Word file format
– E-Mail your resume & cover letter directly to employers from your Android device
– Backup/restore your profiles to cloud storage
Main scenario:
– Create a profile.
– Select a resume template.
– Generate a resume with the selected template and profile.
What's new
- Adds more job application forms
- Supports almost all languages in the world
- Fix bug: change the directory where the application is stored
Images