Description
Zoner Mobile Security is a modern security and anti-virus solution for your device. It protects against viruses, dialers, trojans, worms, spyware, adware, and other malware as well as phone call and message protection. This app works on both mobile devices and tablets. You can switch the layout in settings.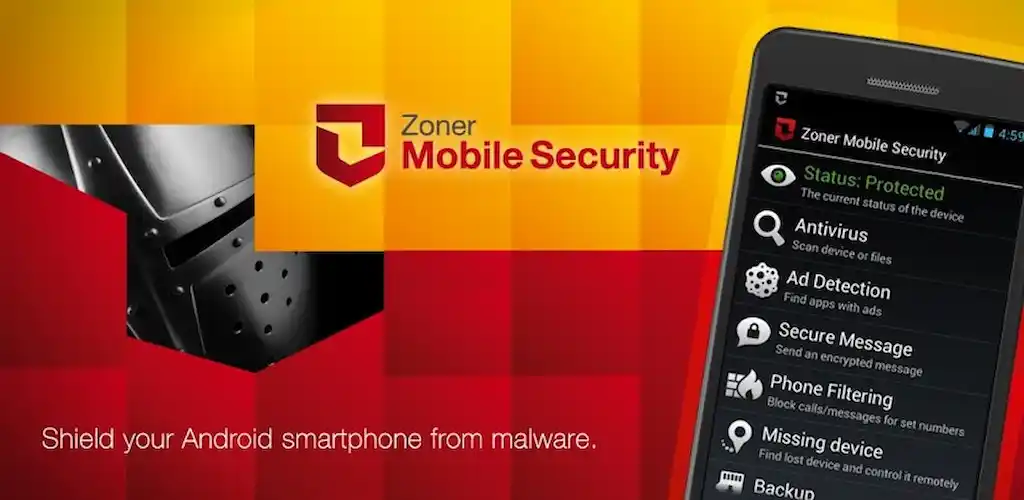 Features available only in Zoner Mobile Security:
* Ads detection
Other features:
* Installed app protection
* On-access and on-demand scan
* Permission viewer
* Automatic and manual database updates
* Home screen widget
* Secure messages
You can test the antivirus using applications containing the EICAR test file, like Zoner AntiVirus Test.
Ads detection provides you with notifications about installed apps that include ads.
App protection checks all newly installed applications for malware. You can scan any old installed applications from the menu.
On-access protection scans any downloaded files and optionally the whole SD Card when plugged in.
Secure messages are encrypted messages that you can send via SMS, email, Facebook, Twitter, etc.
Zoner AntiVirus uses strong encryption to send selected messages in unreadable form. The recipient can read those messages only when he has the right key (password).
Images