Battle Chasers: Nightwar APK MOD is finally released on Android. It's released by HandyGames who published Titan Quest on Android. Offline Adventure Turn Based RPG Game with deep story telling and amazing contents. Battle Chasers APK is an addictive fully premium offline RPG Game. If you are looking for a premium RPG Games then Battle Chasers Nightwar APK is for you.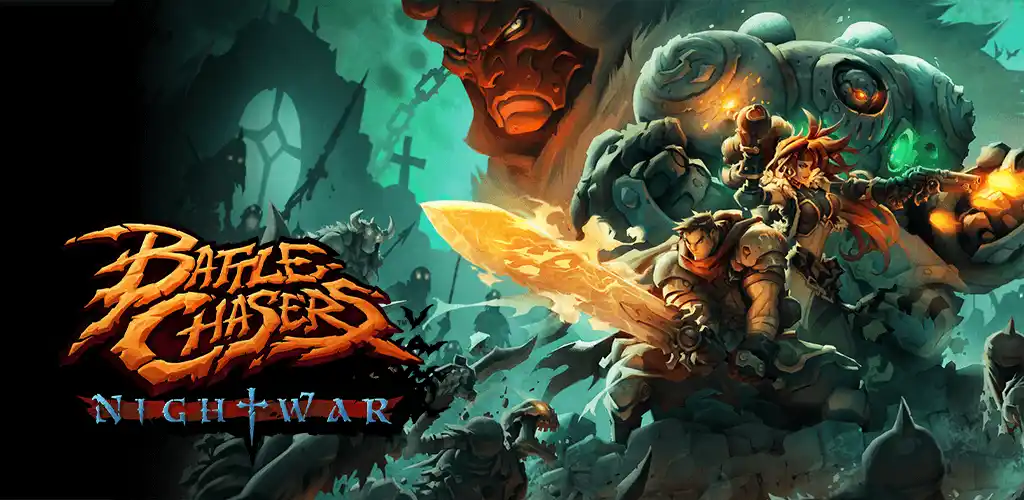 The game's main character Gully, has lost her father Aramus, to something called the grey line. An impenetrable Wall of Mist hovering over the West waters stretching endlessly from north to south, and towering from ocean to dark sky above. The great hero Aramus felt a calling from the Grey Line and went across, despite the Like dangers. countless warriors, fugitives and fortune seekers before him, Aramus never returned. Now, his daughter, Gully and her diverse group of companions venture into the mist to uncover her father's last known mission.
Free Download Battle Chasers Nightwar APK MOD Android
Battle Chasers offers six unique characters to choose from. Gully, a nine year old girl left with a pair of magical gloves and a responsibility greater than the size of herself. Calibretto, the last war golem of his kind sworn to protect Gully. Knolan, the almost five hundred year old mage who took Gully under his wing.Garrison, the past alcoholic blademaster troubled by the death of his wife. Red Monica is the obligatory big chested rogue. And then last but not least Alumon, A demon hunter created through crowdfunding from the kickstarter community.
You will start your journey in the desolate town of Harm's Way. After choosing three out of six heroes, you will need to equip them with items and unlock abilities as you go on your adventure.The story is discovery driven, using books, landmarks and secrets as you explore the lost continent. Battles takes place using turn-based combat mechanics similar to those found in Final Fantasy Dungeons and exploration areas are played using a regular isometric 3D style reminiscent diablo.
The combat was awesome even though it's a little different to get used to in the beginning, especially after being used to Divinity's system for the past few days. The difference with combat in this game is that each ability takes a certain amount of time to cast. As a final note the characters are all voiced with quite decent voice acting. If you like Premium Quality RPG Games then you should give it a try.