MOD
Home /
TikTok MOD APK (Premium Unlocked + Plugin)
32.3.4
Developer
TikTok PTE.ltd.
Released on
Sep 14, 2015
Updated
Nov 26, 2023
Size
300M
Version
32.3.4
Requirements
Varies with device
Downloads
1,000,000,000+
Get it on
MOD INFO
• Inbuilt Region Selector Added!
• Can Change Save Location Of Video.
• Also Add Your own Custom Download Location.
• Watermark Removed.
• Progress Bar Added.
• Debug Info. Removed.
• Cpu Supports(armeabi-v7a & arm64-v8a).
• Download Option Added To All Videos.
• Bypassed Restriction On Stitch & Duet.
• Forced Region Content View.
• Support Phone Number/email Login.
• Discover Tab Bring Back and removed Useless Friends Tab
• Fixed auto Logout Problem for some Users!
• Fixed "too many attempts" error while sign-up !
• Can Sign-up using Temp. Emails !
• Fixed Mod Menu Not showing in Settings!
• Added Telegram Support Channel!
• Like & follow working(Need login).
• Google login fixed!
• Enabled watch history for all (Required login) (Check settings) 
• Startup Force login disabled!
• Profile Pic Download Option Enabled.
• Fixed Gif Not Saving To Local Storage.
• Now Can Change Gif Download Location Also.
• Added Owner Username To Videos.
• Options To Add Owner Username To Folder Also. 
• Mute Download Removed Now Can Download All Video. Without Mute ( Mostly Happen In Japan And Korea Regions ).
• Fixed Facebook, Vk Login and Twitter Login .
• Mod Menu Ui Update.
• Fixed Android 12 Stuck Screen Crash. **
• Added Few Language To Mod Menu , Currently Added Russian , Chinese , Arabic, Persian
• Removed Watermark From Saved images(Image will save under video download folder following pics )
• Removed Newly added Ads. in following Tab!
• Fixed Progress Bar Not Respond Sometimes
• Enabled Inbulit Playback Speed Changer For All!( 0.5x to 2.5x)
Login Instruction
USE GENUINE GMAIL ACCOUNT FOR GOOGLE LOGIN/SIGNUP.
★ Note1- Working in Banned Countries, Tested in India, Vpn is required if tiktok server is blocked from your isp dns.
★ Note2- If you face "Too Many Attempts" Error on login, Use Forgot Password Option.
Description
TikTok MOD APK is the destination for mobile videos. On TikTok, short-form videos are exciting, spontaneous, and genuine. Whether you're a sports fanatic, a pet enthusiast, or just looking for a laugh, there's something for everyone on TikTok. All you have to do is watch, engage with what you like, and skip what you don't, and you'll find an endless stream of short videos that feel personalized just for you. From your morning coffee to your afternoon errands, TikTok has videos that are guaranteed to make your day.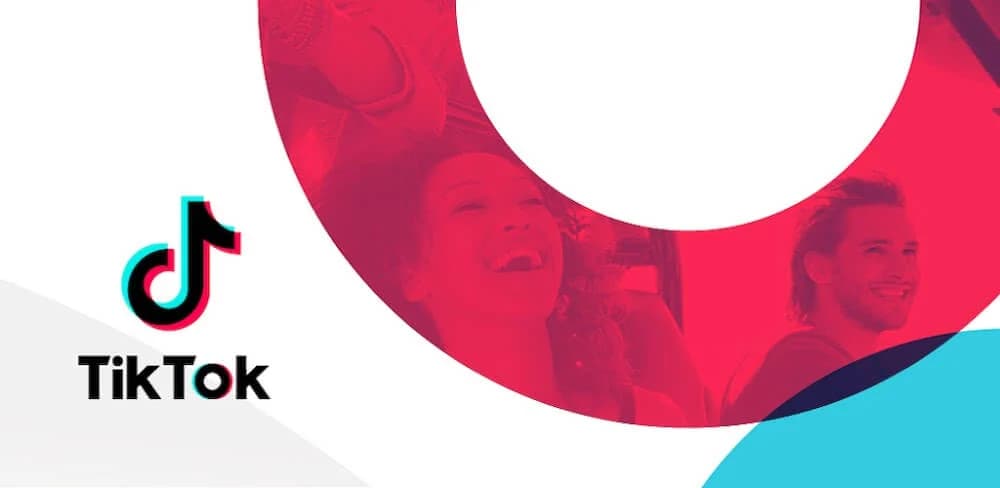 TikTok MOD APK Overview
TikTok MOD APK is a great platform that provides unlimited short videos for every user. Many people download this application on Google Play. TikTok Pte is his Google Play publisher of the application. The company offers this great opportunity for anyone who enjoys uploading creative content. Every day the application his users upload hot content to this platform. You can also follow or like user accounts if you like their content. TikTok allows all users to freely upload videos to this platform. Most platforms run into copyright issues when users upload videos with music. However, the platform allows any user to upload any video, including any music.
Discover your creativity
The core concept of TikTok MOD APK is that every user can upload creative content on this platform. Many platforms such as Facebook and Instagram are available on Android. But no platform offers short content as good as TikTok. The platform allows users to edit and create video durations of up to 15 seconds. Additionally, you can create videos up to 60 seconds long. Long press the red color key to record the current moment. Click the red button to start recording the current moment. If you want to record a video up to a certain time, you have to long-press the red button. End the long press the red button to stop recording the video. TikTok MOD APK Video Capture Mode allows users to display effects tools on the screen. This application comes with many voices and faces recognition tools. In capture mode, the default face turns into an artificial face. This facial recognition tool works well because it's easy to add to your character's effects.
No region restrictions
Most of the trending effects available on TikTok such as dog faces, funny faces, and fat bodies. Use this effects option to add effects from the unlimited effects store. When you download the application, some effects are pre-installed. An internet connection is required to download more new effects. Without background music, your video won't reach everyone. Therefore, TikTok MOD APK offers background music with editing features. You can upload your favorite g=song to the app and create a short video. You can also trim or split uploaded audio. Two options appear while using the music option.
Upload music or use music available on TikTok.
Most songs are already added to this application. If you are not satisfied with listening to the available songs, you can upload music from your mobile phone. The application offers up to 15-20 seconds of video seconds, so select the song with the cut tool. The video must be completed in certain areas. In the capture panel of TikTok MOD APK, swipe left and right to change filters. There are many filters added to this application. Swipe left or right to see all available filters. TikTok changed the video to more colorful colors like dark, grey, '90s, and blooming colors. Choose the best color filter for uploading your video to TikTok. Preview the video to check the final quality and click the Submit button to publish the video to the platform.
Become a trendsetter
Every TikTok wants to be a trendsetter for TikTok MOD APK. No social platform can improve video engagement. Their creativity with quality content brings a lot of engagement from social platforms. Be a trendsetter by providing high-quality, creative content on the TikTok platform. If you're not a real actor, don't worry. This application helps you create funny videos with many effects. Develop your acting skills with this amazing platform. Most of the application's daily users want fun content from the creators. Create solid creative content to reach the interests of all nations. After using the application you will feel like a real actor.
Discover celebrities
All celebrities around the world are invited to use his TikTok MOD APK application. Many celebrities have joined this platform. These connected profiles receive validated tags. Because some strangers use their real names to attract fans. Verified badges help you find real content creators on TikTok. Application platforms don't easily grant authentication badges. He has some requirements and must forget to check the confirmation. Upload content regularly and get lots of followers to get confirmation checks. The next way is that you are a true celebrity in real life. When starting an application as a new user, the platform points to the next verified user.
Scroll to discover new content
There are only two options to watch new videos – scroll up and down. In TikTok MOD APK. Once you start scrolling, you'll be able to explore new content in new ways. The TikTok platform does not offer specific categories of content. Any user can explore all his content categories, including comedy, games, DIY products, sports, memes, and more. Just scroll through the content to explore everything. Swipe up to see creative new videos. Swipe down to see videos you've already watched or missed. When you are watching a TikTok MOD APK video, you will see the comment and share buttons on the right side. You can save the content of the page by clicking the "Like" button. If you have any thoughts on the video you just watched, share your thoughts in the comments section. You can also share the current video link with your social friends and WhatsApp friends. Moreover, we want to download the latest videos by clicking the share button to download the latest videos with watermark. After downloading the video to your phone, the app will add a TikTok watermark to the top and bottom of your screen.
Conclusion
All in all, we have covered all detailed information about the TikTok MOD APK application. The number of users of the app is increasing day by day, and it has received many positive reviews on the Google Play store. This is a great platform for providing interesting content. Scroll through the videos to discover tons of fun and creative content. Discover countless videos and have fun in your free time. From the original version of TikTok, a watermark appeared on the video. Also, some videos cannot be downloaded. That's why we bring you a mod application to download videos in HD quality without a watermark. Download the mod application from the link available in the article.
Images