Description
Design your cafe world and join cooking with Chef Eva's restaurant game! Write your own restaurant story in Cafeland today, Chef! Master your cooking and design your 5-star cafe to be the top chef in the world! Run your restaurant and get carried away by a cooking fever! Home-cooked meals and fresh coffee are waiting for the customers. Just say "I'll decorate my cafe and I'll also add a lovely garden!" and your cafe will thrive! FROM A SNACK BAR TO A WORLD-FAMOUS CAFE!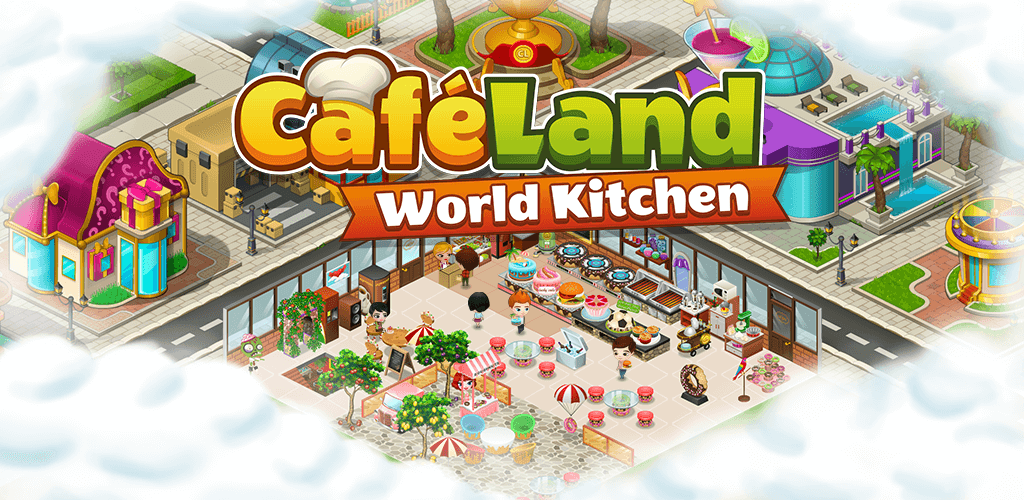 Introduction
Decorate and design the place of your dreams in this cafe game! Cook tasty food to keep your customers happy – From the creators who brought you Cafeland, it's a fun-tastic new cooking game!
In Cafeland, you have dozens of different dishes; desserts, appetizers, fast food, and many more which make this the perfect kitchen game! Not to mention that there are hundreds of shiny new items to decorate your place. Are you ready to be the owner of your cafe business? Then start your restaurant game in Cafeland because this place is for you, chef!
BE THE CULINARY MASTER!
* Serve dishes from different cuisines.
* Cook on multiple stoves and serve a variety of meals.
* Unlock new recipes and grow your menu.
* Fill your counters with plates of yummy dishes to please your customers.
* Choose from a variety of food categories.
* Make the best burger in chef town.
* Deliver quality seafood.
* Spread the dough for a crispy pizza.
* Bake a moist chocolate cake.
* Prepare a zesty stew.
* Bake, boil, fry, or saute; every dish will come out perfect!
DESIGN YOUR DREAM CAFE!
* Choose from hundreds of fancy decorations.
* Build special items to boost your income.
* Cover your walls and the floor with only one click!
* Open up a deli.
* Design a hip bistro.
* Manage a seafood restaurant.
* Own a fancy venue.
* Entertain VIPs at a celebrity lounge.
* Become the owner of luxury dining.
* Take over the city!
* Design and decorate a world-famous cafe!
ATTRACT CELEBRITIES AND WIN GIFTS!
* Invite celebrities to your place from all around the world.
* Prepare your cafe to host them.
* Get good remarks and win mystery gifts!
RULE THE CATERING BUSINESS!
* Race against time to prepare catering orders.
* Fill catering boxes with different categories of food.
* Deliver gourmet meals for special customers.
* Get help from your friends!
* Earn money and great prizes for finishing catering orders!
BE A 5-STAR CHEF!
* Become the master of this cafe world!
* Listen to your customers and find out about the good and the bad.
* Keep the place clean.
* Expand to have more room!
* Increase your capacity.
* Fill those vending machines!
* Decorate to your heart's desire!
* And make it fun for everyone!
PLAY WITH FRIENDS AND BECOME A SOCIAL BUTTERFLY!
* Visit your friends and help them out.
* Send mystery gifts to each other.
* Ask for help in your catering business.
* Join the community and meet new chefs!
TACKLE THE QUESTS OF THE KITCHEN!
* Meet the Cafeland crew and let them guide you along the way.
* Complete the tasks hand in hand with Eva!
* Let Katie help you out with supervisor tasks.
* Ask for Chris when there is an item to build.
* Join Grandpa Tony in trying out his new recipes!
What's new
Thanks for updating!
- SPECIAL EVENT: Steampunk Fans Here! Oil the gears and start the engines!
- Fixed a rare issue where the Golden Ticket would not unlock automatically after purchase
- Visual improvements
- Various other bugfixes and performance improvements
Images