Calm sleep is the world's only free sleep app for relaxing sleep sounds and ambiances that will improve your sleep or make your short naps more effective. Sleep sounds in our app are recommended & verified by top sleep experts. Try this guided meditation through relaxing music that reduces anxiety. Perfect life-changing app for beginners who can take up 5 minutes, 10 minutes, 30 minutes, and 60 minutes sessions to achieve mindfulness.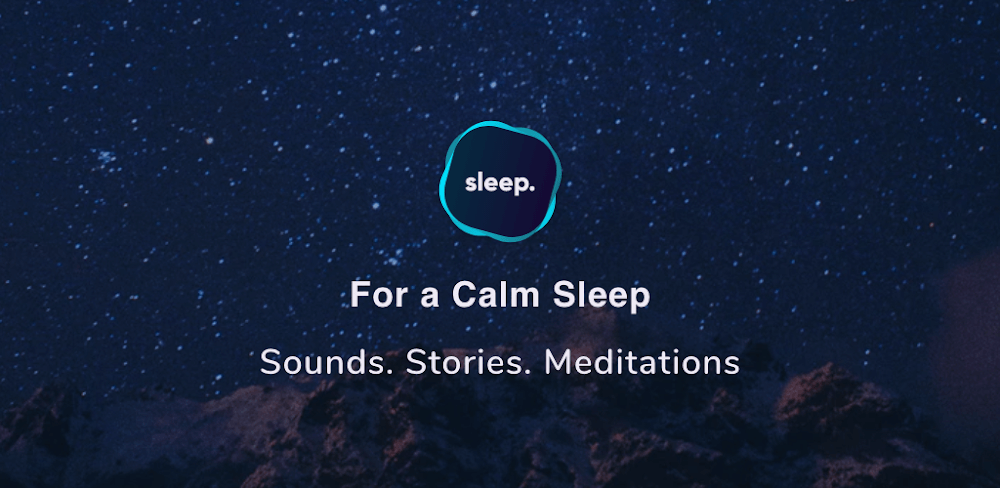 Our main goal is to make you feel relaxed while you go asleep or prepare for short naps. Having such short naps at work or taking proper sleep can help you focus, breathe, stay calm, and create more headspace, the conditions for a better night's sleep by practicing meditation and mindfulness. The perfect guide to health and happiness, this app offers work and productivity meditation, movement and sports meditation, and student-guided meditation.
The Calm Sleep app is the perfect sleep app for those who want to achieve good sleep, and a quick & powerful nap, & also helps users to wake up smoothly. The calm sleep app teaches you to sleep well, wake up smoothly, & have a strong quick nap to have better head space & focus on daily life things. Sleep well through sleep casts, wind downs, sleep music, etc. Check out the mini-meditation courses for themed meditation.
The Calm sleep app users do not need to have any experience in meditation, our app will teach all the basics to achieve meditated & powerful sleep. The calm sleep app will help in:
Powerful naps & sleep
Better & Easy Sleep
Relieving Insomnia
Improve Mood & Focus
Helping with anxiety & stress
The calm sleep app has sleeping sessions available from 5 minutes to 8 hours, so you can choose the perfect length as per your need. The Smooth Alarm feature also helps you to wake up from sleep smoothly. You can choose from the following sleep sounds:
Deep Sleep
Healing Light
Lost in nowhere
Angelic Whisper
Deep Night Sleep
Calm Sleep
Heal me Sleep
Soft-touch
Lullaby
White Noise
Piano
Saxophone
Flute
Guitar
Sleep in Rain
Ocean
Sleep among Birds
Sleep in Forest
Storm
Pond
WindChimes + Rain
Ocean + Rain
Spring
Sleep near Waterfall
Thunder + Rain
And much more sleep sounds…
The calm sleep app can also be used for relaxing, calming your mind, or improving concentration. You can check our wide range of sounds and include the filters as per your requirement. The app offers additional ways to meditate and stay calm apart from Sadhguru and Isha, be it yoga, mediation or spirituality, this will help you gain supreme peace. Rated highly by people from the United States, Canada, Germany, France, Japan, Brazil, Switzerland, India, Australia, Singapore, etc., this is a must-try app.