Developer
Black Fox Entertainment Studio
Updated
Jul 28, 2023
Size
420M
Version
1.9.23
Requirements
6.0
Downloads
10,000,000+
Get it on
Description
Drift Legends is a game where players will find levels, environments, and opponents to show off their drifting skills. You will try to drift perfectly to achieve an imposing score. At the same time, each game mode offers its challenges that you will choose depending on your preferences. In addition, a set of different vehicles and parts are waiting for the player to unlock.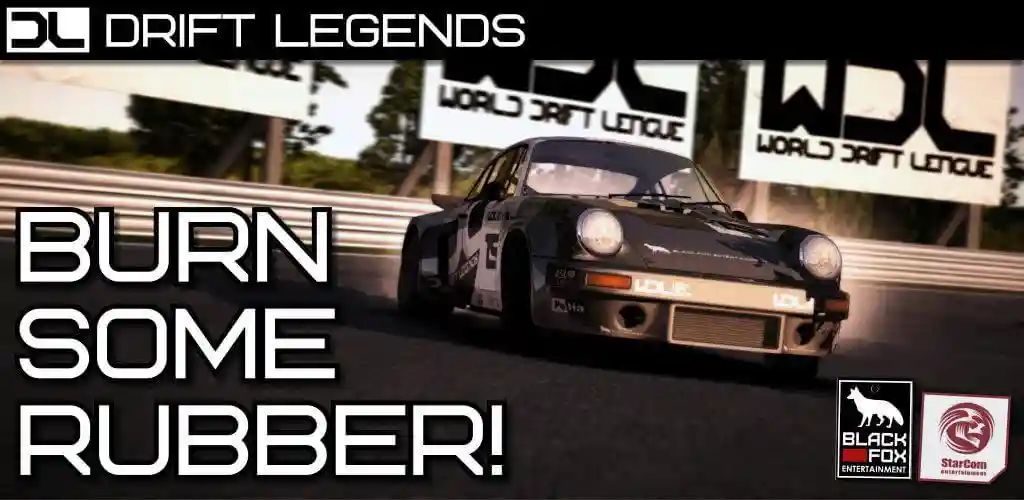 The ultimate drift racing experience in the most realistic ​3d drifting game​ around. Drive  legendary​ drifting cars ​on different tracks, beat records, take part in different ​online drift racing  events, rise from Beginner to Professional League driver. Choose ​ghost multiplayer​ ​game ​mode  if you think you are good enough. Compete with other players and climb to the top of online  cross-platform leaderboard!
Main Features of ​online drifting game​:
– Realistic physics, simulating every aspect of car behavior
– Drive more than 40 powerful and exciting, highly detailed ​3d drift​ ​cars
– ​Ghost multiplayer​ mode with online cross-platform leaderboard
– Customize your ​racing cars​ with exclusive paint jobs and rims
– Realistic engine sounds for every car give​ real drifting ​feeling
– Turbocharger, gearbox and tires sounds
– Every car behaves differently, feel the power and weight, find your balance
– Drift on detailed tracks with different layouts
– Career mode allows you to get more ​car drift​ experience, complete achievements and unlock  powerful secret cars
– Win special cars and tuning parts in Daily Events!
– Race/garage photo mode
– make pics of your car and share them with everybody
– ​Drift race​ replay video, filmed by drone
– Realistic 3D graphics
Join our exclusive ​drift racer ​club, pick the fastest car and experience a ​real drift ​starting from  beginner level rising up to expert.
Drift Legends is a ​multiplayer driving simulator​ with stunning 3D graphics and advanced  physics. Customise your car, create your personal ​car drifting ​style and show the online world  your ​best drifting​ skills.
If you're a car enthusiast, this game is definitely for you. Take part in the most epic ​drifting race  of all times!
Images