Developer
Clickteam USA LLC
Updated
May 17, 2022
Size
53M
Version
2.0.1
Requirements
5.0
Downloads
500,000+
Get it on
Mod Info
Full Game Unlocked.
Completely completed the game, all modes are open.
Description
For the horror game series followers, it is definitely impossible to ignore Five Nights at Freddy's 4. It is appreciated for creating a context with the most unstable atmosphere ever. This is the fourth night in the Five Nights at Freddy series published by Scott Cawthon. The special thing that contributes to its success is that this is the only version without dialogue. That makes gamers more curious and excited than ever.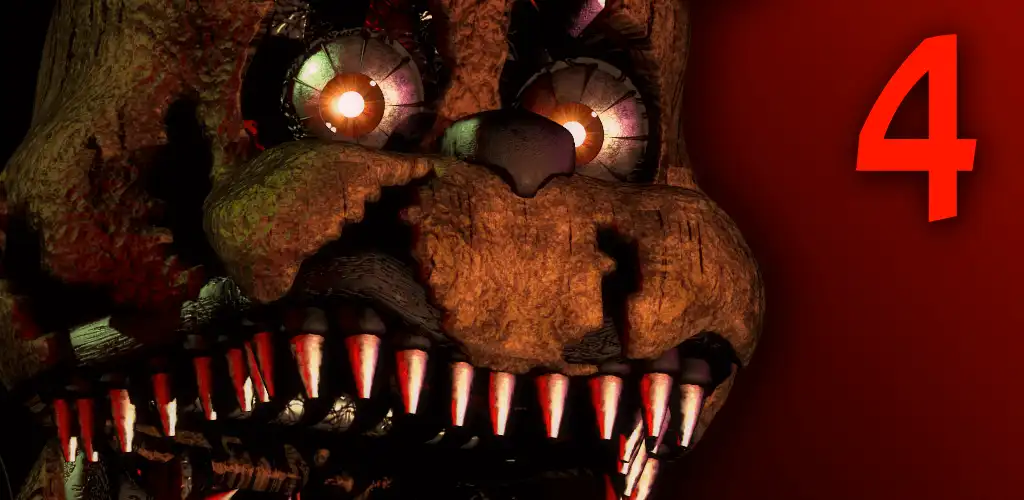 NOTE: Remastered version from the PC version. A device with at least 2 GB of RAM is required for this game to run properly.
In this last chapter of the Five Nights at Freddy's original story, you must once again defend yourself against Freddy Fazbear, Chica, Bonnie, Foxy, and even worse things that lurk in the shadows. Playing as a child whose role is yet unknown, you must safeguard yourself until 6am by watching the doors, as well as warding off unwanted creatures that may venture into your closet or onto the bed behind you.
You have only a flashlight to protect yourself. It will scare away things that may be creeping at the far end of the hallways, but be careful, and listen. If something has crept too close, then shining lights in its eyes will be your end.
NOTE: Interface and audio in English. Subtitles in English, French, German, Dutch, Spanish (Latin America), Italian, Portuguese (Brazil), Russian, Japanese, Chinese (Simplified), Korean.
#MadeWithFusion
What's new
- Subtitles in 11 languages (see app description)
- Improved controls to allow closing doors/using flashlight immediately
- Increased global audio volume
- Night 8 can now be unlocked by tapping 8 times on the relevant button
- Improved virtual controller
- Revamped vibrations
Images