Developer
Clickteam USA LLC
Updated
Feb 14, 2022
Size
107M
Version
2.0.4
Requirements
5.0
Downloads
1,000,000+
Get it on
Description
In Five Nights at Freddy's 2, the old and aging animatronics are joined by a new cast of characters. They are kid-friendly, updated with the latest in facial recognition technology, tied into local criminal databases, and promise to put on a safe and entertaining show for kids and grown-ups alike!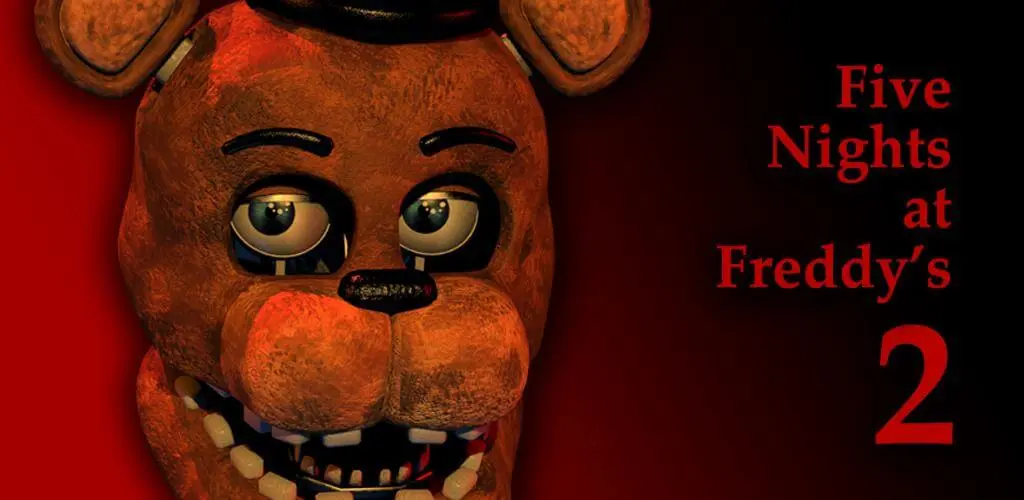 NOTE: Remastered version from the PC version. A device with at least 2 GB of RAM is required for this game to run properly.
What could go wrong?
As the new security guard working nights, your job is to monitor cameras and make sure nothing goes wrong after-hours. The previous guard has complained about the characters trying to get into the office (he has since been moved to day-shift). So to make your job easier, you've been provided with your very own empty Freddy Fazbear head, which should fool the animatronic characters into leaving you alone if they should accidentally enter your office.
As always, Fazbear Entertainment is not responsible for death or dismemberment.
NOTE: Interface and audio in English. Subtitles in English, French, German, Dutch, Spanish (Latin America), Italian, Portuguese (Brazil), Russian, Japanese, Chinese (Simplified), Korean.
#MadeWithFusion
What's new
- Subtitles in 11 languages (see app description)
- Minor fixes and improvements
Images