This is the original Android Full Screen Caller ID with more than 5 Millions downloads and 50.000+ paid installations ! The Full Screen Caller ID Pro is a replacement caller screen for your Android Device. Using this program you can customize the way your phone notifies you upon incoming & outgoing calls and missed calls.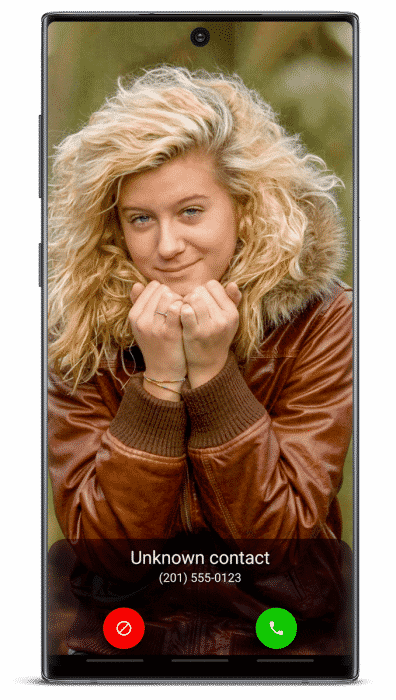 Basic features
– notification for incoming calls
– notification for outgoing calls
– notification for missed calls
– All buttons and texts are customizable
– Use pictures from internal camera, gallery
– Use videos from phone or from online gallery
– Customize caller design : pick colors, text size of the notifications
– Text-to-speech : the full screen caller id can read out loud who is calling you
Advanced features
– Android integration : share pictures from any Android application to set pictures for your contacts
– Theme support
– Answer by buttons : no more slider to move to pick up the phone
– Answer by sliding the screen.
– Backup and restore all settings and pictures.
– Video caller Id
– Block annoying contacts
Know limitations
This limitations are imposed by Google, there is nothing I can do about it.
– no support for double call
– no support for answering when bluetooth headset is plugged on ICS devices
– no dialpad inside FSCI (double tap to close and use stock dialpad)
How to use
Please check the youtube video to learn how to use the software. will work instantly once installed but you have to assign HD pictures to your contacts to avoid full screen blurry pictures. HD pictures must be assigned from the app menu, not from the stock Android contact application.