Liv White Poweramp v3 Skin uses beautifully crafted gradients with custom icons and vector graphics, to give your poweramp a new fresh, and modern look! Liv Dark skin is also available on the Play Store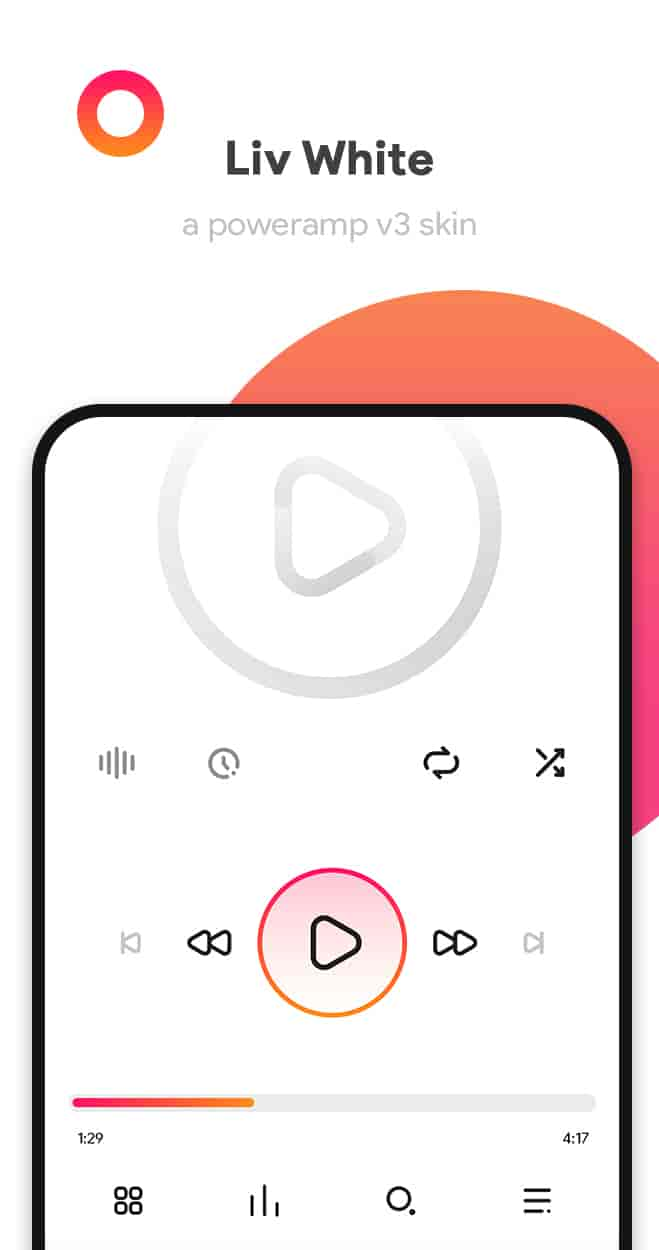 🔥 Skin Features
• 43 gradient color accents
• 11 solid color accents
• 21 background colors
• 10 beautiful fonts
• 5 Bottom bar backgrounds
• 8 library icon styles
• Album art transitions
• Dynamic corners
• Play/pause button options
• Album art corners
• Labels layout
• Seek bar and wave seek styles
• Hide/show UI elements
…and more are coming!
💡 Tip
• Press and hold the bottom bar menu icon to quickly access skin settings
🌐 Translations
• Ελληνικά
• Русские
• Española
• 中国人
😃 Don't forget to leave a rating, it helps the development a lot!
❓ FAQ/HELP
• Skin may not work on some Huawei devices with android 7.0
• Skin is not compatible with older poweramp versions. Please use the latest stable from play store
• If you are getting force closes when changing fonts from skin settings, you need to open the skin dashboard app, press apply Liv White, and also force close poweramp app.