Developer
androidslide
Updated
Aug 14, 2018
Size
15M
Version
1.1.2
Requirements
4.0.3
Downloads
100,000+
Get it on
Description
Powered by WatchMaker the #1 app for smartwatches, Live Wallpapers Unlimited is the largest wallpaper collection and community in the world. Instantly get everything you need to customize & personalize your home or lock screen!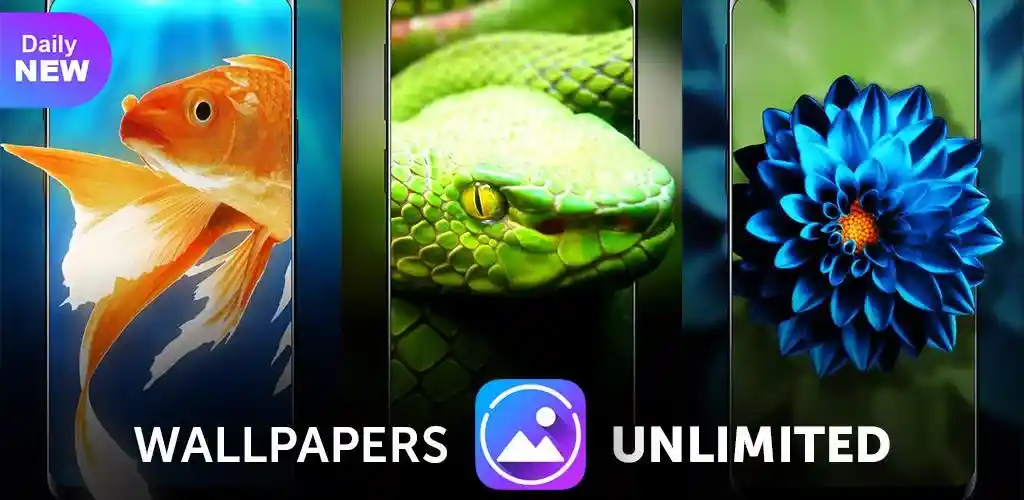 Features exclusive to Live Wallpapers Unlimited :
• 100s of high-quality wallpapers
• HD Themes and Backgrounds
• Select a color to suit your mood!
• Create your own wallpapers with the most powerful design tools available!
• Animated GIFs – Add custom video animations to your live wallpaper!
• 3d Gyroscope – Create an amazing parallax effect!
• Interactive – Create hotspots to perform actions!
• Animations – Create bright / dim / tap animations with 45 tweening functions!
• Calendar – Choose which calendars to show!
• Weather / Moon Icons – Add in 1-click!
• Countdowns – Days until your birthday, Christmas, etc!
• Cool Text Effects – Add glow, outline, even flat shadow!
• OpenGL Shaders – Powerful rendering for watch segments, radars
• Tasker – Full tasker integration to set wallpaper, change variables, run tasks
• Compass – Add rotating compass or bearing
• Stopwatch – Why design a wallpaper when you can build a stopwatch?!
• Multiple Time Zone – Set up to 3 custom time zones
• Flip Clock adds a flip clock to your home screen
• Heart rate and step counter for fitness
• Programmable wallpapers use our inbuilt LUA engine to make calculator, stopwatches, countdowns, anything you're like!
Also features :
• Very low battery usage!
• Weather Data
• Get data from all phone sensors, accelerometers, etc.
What's new
1.1.2
- Enjoy 6 free HD wallpapers: Parallax Sunset, Stars, moon over water, stingray, flowers and ink splat!
- Fix for some GIFs not looping correctly
Images