Developer
fourchars
Updated
Sep 11, 2023
Size
18M
Version
5.2.5.6 Gemini
Requirements
5.0
Downloads
10,000,000+
Get it on
Mod Info
◉ Premium Features Unlocked
◉ AOSP Compatible / No Google
◉ CPUs arch: Universal
◉ Full Multi Languages
◉ All debug Info Removed
◉ Original Signature Changed
Description
Hide photos and videos with LockMyPix in your private photo vault and video vault. Your #1 choice for real privacy. Encrypt and secure personal photos and videos with proven military-grade AES encryption. Recommended by AndroidPIT. Nobody will be able to see your secrets. LockMyPix is a powerful app to get full control of who sees what. Your public gallery remains available to friends and family but your secrets are strongly hidden and protected in your private LockMyPix Photo Lock.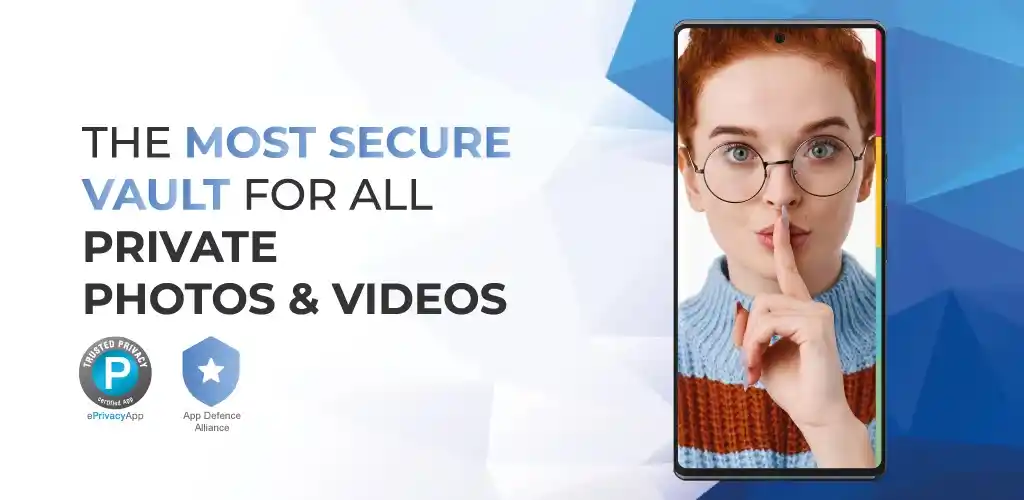 🔑 Login with PIN, Face, Fingerprint, Password, or Pattern
📷 Hide and lock any photo and video in your hidden folder
🔒 True privacy powered by the highest full encryption
Take full control of your privacy!
LockMyPix not only hides videos and pictures as other apps do. It uses true AES encryption, the same as governments and banks worldwide! Just add photos or videos to your secret photo and video vault to keep them truly private and secure.
Enjoy outstanding features:
• Keep an eye on people who try to open your private vault
• Create a decoy secret Fake Vault with a separate code
• Create albums and sub-albums
• Complete sd-card support
• Make LockMyPix fully invisible
• Create encrypted backups
• Full support for GIFs
Hide photos and videos with ease!
It's easy to truly hide and protect any photo and video on your phone. LockMyPix can lockdown unlimited files! Your #1 in Cyber-Security.
What's the difference between similar apps?
LockMyPix encrypts your private photos and videos unlike other apps do. Your secrets are not only hidden but truly safe and encrypted with AES CTR. Nobody can see your private files without your private password. No tricks. COMPLETE SECURITY.
★ LockMyPix Premium exclusive features:
• Face Unlock: Login using your face or iris on supported devices like the Pixel 4
• Fake Vault: Enhance your privacy. LockMyPix protects you against people who force you to open your private images or videos. Use the Fake Vault that opens a decoy LockMyPix vault where you can place other pictures/videos. Nobody knows that you have any other files in your private vault.
• SD-Card: Use the sd-card to store your private photo and video vault and release the internal space.
• Hide the app: LockMyPix will look like another app i.e. a Calculator. Only you know the secret!
• Intruder Selfie: Capture intruders trying to open your vault with a selfie.
Protect your privacy now with on-the-fly encryption. Keep photos and videos truly private in your personal protected secret photo & video vault.
Other outstanding features:
• Organize: Sort as you want with many outstanding options
• Custom Album Covers: Choose a specific image as the album cover
• Custom Themes: Choose from many different themes
• Ad-Free: Personalize your secret folder and remove all ads
What's new
🔒 Welcome to the new LockMyPix update!
We are always improving for your privacy and protection. This major update contains many new features. Take a look on the new photo editor 👍
👍 Anything we can do for you? Reach out to us for suggestions and assistance 📧 [email protected]
or check our Helpdesk https://docs.lockmypix.com
Images