Developer
Sharma Gaurav
Updated
Oct 26, 2022
Size
Varies with device
Version
5893
Requirements
Varies with device
Downloads
5,000+
Get it on
Description
Are you a bibliophile & hate going to google for every tough word you face? Or an ex- iOS user missing the nifty look up feature? Welcome to Look Up – Pop Up Dictionary Pro! Your offline pop up dictionary!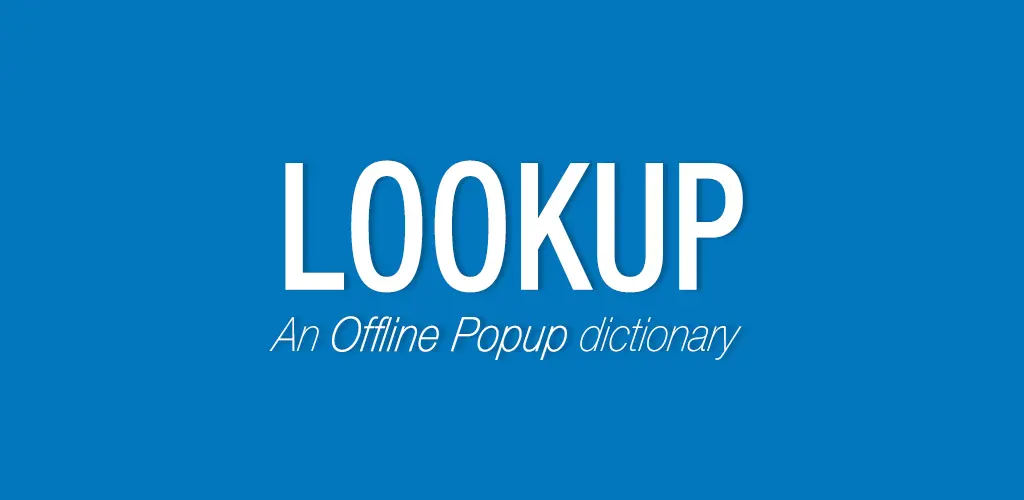 Look up supports 7 Languages!
– English
– Italian
– Spanish
– German
– Portuguese
– French
Look up also supports the following plugins –
– Urban Dictionary
– Google Define
You can Search for word in 3 ways!
* On copying a word
* On Pressing lookup button after selecting the word (Android 6.0 and above)
Features
* Offline Wordnet Database with 0.22 Million Words and Phrases
* Fast & Predictive searching
* Sync to your drive! (can be disabled)
* You can star the words you like to remember
* Travel to the past swiftly with Recents
* Add notes to words, so that you remember every word in the context you want to.
* Translate definitions to 90+ languages
* Dark mode for easy night time reading
* App speaks the word for you
* Material Design with gorgeous text
* Word of the day, in app and as a notification
* Use copy button for Lollipop or lower & Look up button in 6.0 plus (Copy button can be used too in 6.0
plus)
What's new
As requested, I have added Livio Russian Dictionary.
Images