MOD
Home /
Mod Apps /
Messages Lite – Text Messages MOD APK (Pro Unlocked)
3.22.5
Developer
messenger!
Updated
Apr 19, 2023
Size
43M
Version
3.22.5
Requirements
4.4
Downloads
1,000,000+
Get it on
Mod Info
◉ Pro Features Unlocked
◉ AOSP Compatible / No Google
◉ CPUs arch: Universal
◉ Full Multi Languages
◉ All debug Info Removed
◉ Original Signature Changed
Description
Messages Lite – Text Messages, Secret SMS, MMS Chat messaging is a text SMS & MMS messaging app small and simple messenger app with fast text messaging, intuitive texting, and fun and secure text messages! Message anyone from anywhere without an internet connection. Send and receive SMS and MMS text messages instantly.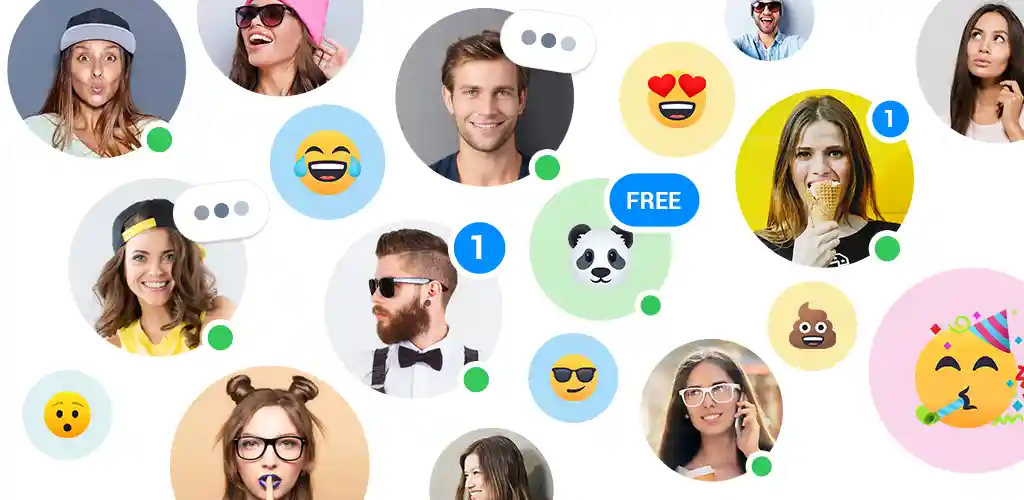 Messages Lite is the perfect text messaging SMS Organizer for organizing your SMS messages. The Messages Lite separates personal messages and other promotional messages so that they can be easily managed. Received text messages are sorted by sorting your SMS messages into important personal and promotional categories and placing them in separate message folders. The SMS promotional messages sort OTP's you receive are filtered to the promotional messages folder, while the actual messages are in your inbox.
Replace your old and boring text SMS messaging app! Messages Lite SMS & MMS is a new private texting app and is completely free. Keep in touch with all your contacts, send messages, emojis, voice messages with voice effects or call any number in the world. Have fun with amazing, big new animated emojis and animated moods. Stay in touch with friends and family every day.
With Messages Lite SMS App you can translate any SMS text message you receive inside a chat into your language or any other language you prefer. You can also translate your outgoing SMS messages into 50 languages. All you need to do is long tap on the message chat bubble and choose the language you are looking for, and the tap translates the message. The messages will be translated automatically.
Customize your preferred theme & bubble colors for each contact too. Messages Lite is your very own personal messenger app. Create your unique look and show your mood and style in messages. You can also change the background color or photo wallpaper. Texting has never been so fun! Enjoy unlimited texting with all your friends and family.
Messages Lite – Calls & SMS Messages is an instant messaging app to connect with the people in your life. Messages Lite — Text messages, SMS, MMS, and Call. Try this special SMS app today!
Messages Lite – Calls & Messages Features
PRIVATE MESSAGES
✔ Secret chat with disappearing messages
✔ Protect messages with Emoji passcode or PIN password
VOICE MESSAGES + VOICE FILTERS
Change your voice with effects and send voice messages with different voice filters like zombie, superhero, or vampire voice filters. Try voice changer and send audio messages to all text messaging SMS apps.
FILE TRANSFER
✔ Share large images with friends near you without an internet connection
✔ Air Messaging chat is free for sending unlimited messages, images, and big files
SMS & MMS
✔ Fast text messages
✔ Unlimited SMS & MMS messages
CALLs
✔ Free Voice Calls
✔ Free Video Calls
✔ Group Calls and Group Video Calls up to 30 friends
SMS RINGTONES
✔ Set your favorite music as a ringtone for incoming SMS message
✔ Select SMS ringtone from the free music library
GIFs
Enjoy fun by texting. Send funny GIFs, Stickers, and animated emojis
ONE TIME PASSWORD OTP
Quick Copy two-factor authentication OTP codes with a single tap, right from a notification.
ANIMATED EMOJIS
✔ Fast text 2000+ awesome faces and emojis directly messages
✔ Send animated emojis & emoticons in text messages
What's new
- Stability improvements
- Free internet messages (Wi-Fi or Data) + SMS
- Typing indicator
- End-to-end Encryption
Images