PDF Reader is a leading office application that helps you read documents downloaded from the internet, supports reading pdf files very quickly. This is the smart specialized application that you are looking for supporting read PDF files with low capacity, open PDF files, support searching.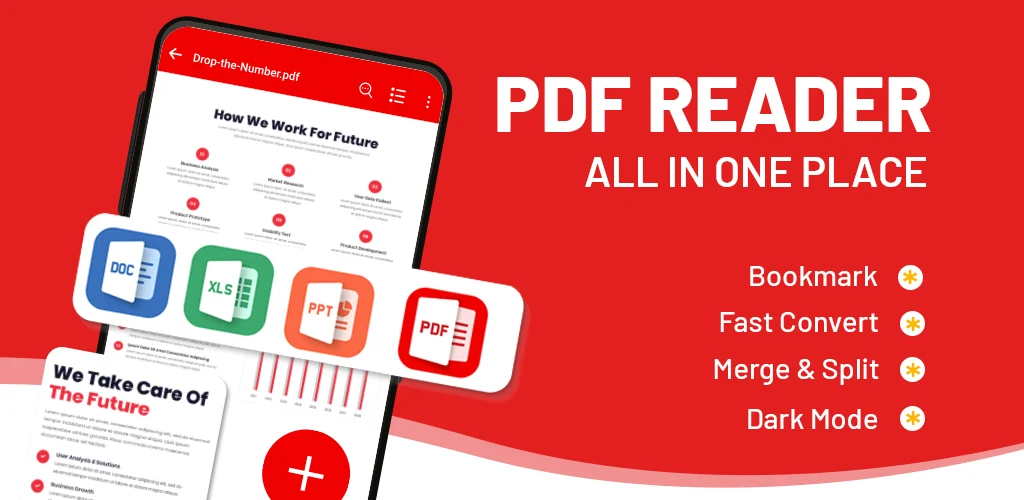 PDF Reader – PDF Viewer key features
★ The best office application read PDF free: PDF Reader – PDF Viewer is a free PDf reader for Android.
★ Easily search files with the search function.
★ Easy-to-see, easy-to-use interface that allows users to view all PDF files from the file manager or directly from the application. This smart application is a great support tool for you in emergencies without the internet. You can view the PDF files from anywhere, anytime you want.
★ Support reading pdf files extremely fast: Help users can search for pdf, read pdf files from memory card, can display horizontally or vertically for mobile.
★Easily share PDF documents or PDF Ebooks from this PDF reader.
★ Scroll PDF document pages.
★ Print PDF files directly from your mobile phone.
★ Export & Back up PDF files via the sharing feature.
★ No internet is needed.
Hopefully, you will enjoy this amazing app. ThisPDF Reader – PDF Viewer is still in the development period so your feedback is welcome. If you have any questions, don't hesitate to contact support by email: [email protected]. Thank you. Have a nice day ❤️