Developer
gumi Inc.
Updated
May 29, 2023
Size
90M
Version
12.5.1
Requirements
4.1
Downloads
1,000,000+
Get it on
Mod Info
Mod Menu
Massive Player HP
Massive Player Stats
Weak Enemy
Enemy Low HP
Auto Win (Experimental)
---
Disclaimer:

This mod Weakens the enemy units' by diminishing most of their stats, but it isn't a God Mode. Enemies will still benefit from Buffs, Equipped Weapons and Passives.

AutoWin may not work on some stages. Don't complain if it doesn't work since I haven't been able to fix this.
Description
Phantom of the Kill is a rich open-world game with a large map; your mission is to destroy monsters and opponents to win.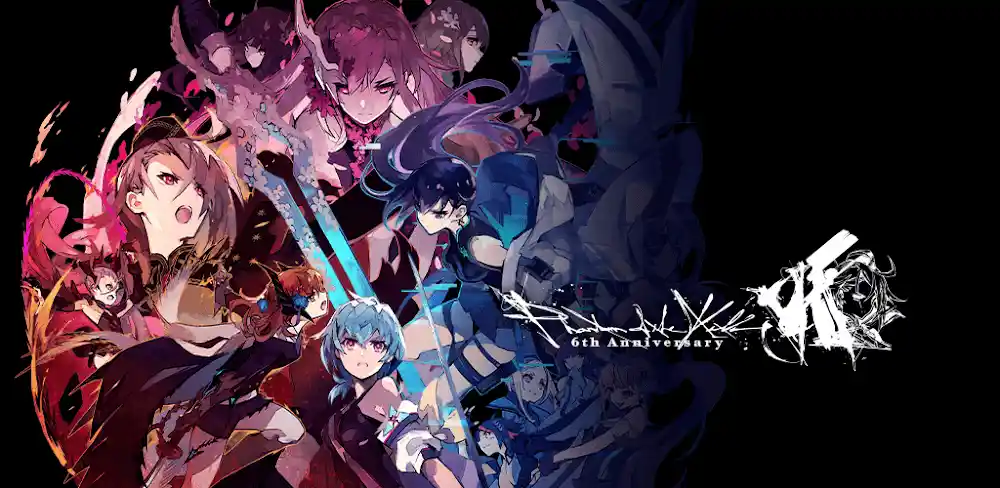 "The girl waits, your god's move" "strategic x drama" simulation RPG. Even with the same unit, the parameters change depending on the player's training! Unit x job x skill x formation is the key! Dominate the battlefield with your own team and tactics!
You can enjoy a dramatic story with mysterious girls who have the name of legendary weapons, various jobs and skills, deep unit training, voices of gorgeous voice actors and a powerful 3D battle production. Here is the essence of a full-fledged simulation RPG that you can enjoy on your smartphone.

◆Opening animation supervised by maestro Mamoru Oshii◆
World-famous Mamoru Oshii supervises the opening animation!
Don't miss the world view of "Phantom of Kill" drawn with visual expression that goes beyond the dimension of animation!

◆ Run through numerous battlefields with one thumb! ◆
Realize the simple and comfortable tap and drag operation that smartphone gamers have been waiting for!
A must-see for RPG fans, it combines ease of play and deep gameplay!

◆Make a strategy that leads to victory in various jobs! ◆
The combination of character x job greatly changes the combat ability!
Form your own team according to various battle situations and aim for victory!

◆Assess weapon compatibility "Slash! Hit! Shoot!"◆
Attack by choosing an attack target according to the compatibility of 6 types of weapons!
If you use weapons that are compatible with strong enemies that are difficult to defeat, you will get closer to victory!

◆ Attractive character voices by gorgeous voice actors! ◆ ◆ Attractive character voices by gorgeous voice actors! ◆
Yu Asakawa, Kana Asumi, Sora Amamiya, Hiromi Igarashi, Haruna Ikezawa, Akira Ishida, Mariya Ise, Shizuka Ito, Marina Inoue, Asami Imai, Kana Ueda, Maaya Uchida, Rumi Okubo, Sayaka Ohara, Tetsuya Kakihara, Kato Emiri, Ai Kayano, Eri Kitamura, Rie Kugimiya, Yu Kobayashi, Shiho Komatsu, Mikako Komatsu, Takayuki Kondo, Chiwa Saito, Ayane Sakura, Rina Sato, Asami Seto, Ayayo Takagaki, Yukari Tamura, Minori Chihara , Megumi Toyoguchi, Kaori Nazuka, Hitomi Nabatame, Mamiko Noto, Kana Hanazawa, Saori Hayami, Rina Hidaka, Hikaru Midorikawa, Rie Murakawa, Yukana and many others (in alphabetical order)
Royal road smartphone RPG where popular voice actors are in charge of character voices!!
■ App price
Application body: Basic play free (item charge type)
■ Recommended terminal
Smartphones and tablets with Android 4.1 or later, RAM 2GB or more, and storage space of 1.5GB or more
* Some models may not work even with the currently recommended version or higher.
Click here for compatible models https://pk.fg-games.co.jp/faq/#android
Planning and production: FgG
Delivery: gumi
App official website: https://pk.fg-games.co.jp/
This application uses "CRIWARE(TM)" from CRI Middleware Co., Ltd.
Images
Developer's apps