MOD INFO
Premium features unlocked;
Disabled / Removed unwanted Permissions + Receivers and Services;
Analytics / Crashlytics disabled.
Description
If you're struggling with self-harming habits or addictions – Quitzilla is a habit tracker that can help you get your life back on track. It's a habit breaker app that aims to help users overcome self-harming or addictive behavior and stop bad habits.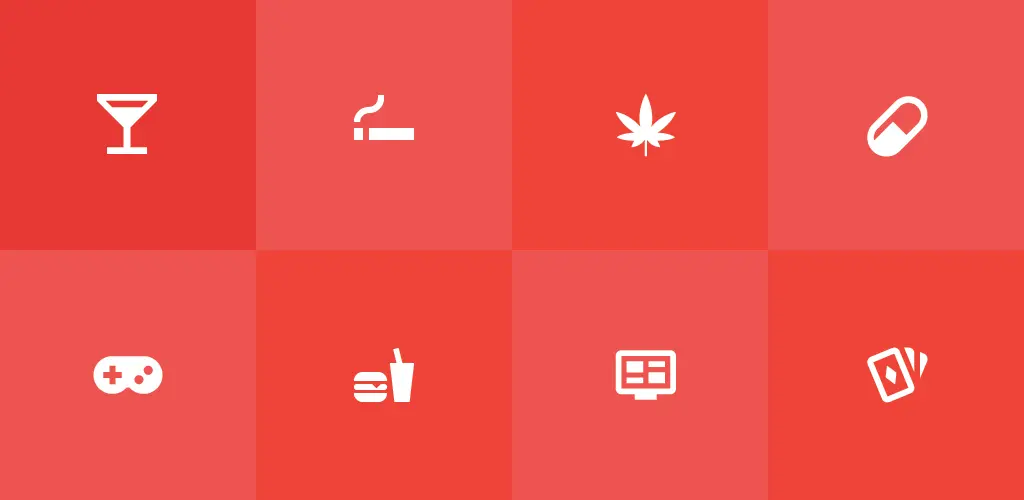 It is an easy-to-use tool that can help you cut back on bad habits like smoking cigarettes, drinking alcohol, vaping, watching porn, eating unhealthy food, and more in order to live a healthier lifestyle. Addiction recovery is a long and difficult journey, but with the help of Quitzilla you can finally break your harmful habits and improve your life.
Sobriety Counter.
Use Quitzilla to count sobriety days and see the difference in your life when you stay sober. You can also see exactly how much money and time you save by staying clean and not drinking alcohol or not using drugs, so you'll be able to reward yourself with something nice when you have been sober for a long enough time. The app allows you to set up a sober counter, so you can track how many days in a row you've been sober. This is a useful tool for anyone who has trouble staying away from alcohol and other drugs and needs the motivation to stay clean. Count your clean days and celebrate when they hit double digits!
Addiction Tracker.
Quitzilla will help you get the support you need when recovering from addiction. It gives you a safe place to log your struggles and provides a tool to reframe those challenges into challenges worth overcoming. Commit to quit that habit! Enter your bad habit or addiction into the program easily. You can add the exact day of the last time you did it, the money you spend usually on that bad habit or addiction, and let it serve as your starting point. From then on you can get tons of interesting statistics about it. The abstinence time and money saved are the leading statistics.
Rewards.
The rewards feature is actually a calculation of the money saved. For example, if you've spent $100 on gambling weekly, and you haven't gambled for a week, then those $100 is your weekly reward. Users can also manually add rewards for themselves. This serves as great motivation to quit alcohol, cigarettes, junk food, or anything similar that costs us money and is harmful to our body and health.
Motivation.
Sobriety Counter also features a motivation tab in which you can add your own reasons to quit your addiction and bad habits. Simply list all of the benefits of quitting and let them serve as a motivation for you to continue your journey of tracking and overcoming addictions.
Useful Statistics.
The app keeps relevant statistics about each of your bad habits. From entering the day you quit and maximum abstinence period, to keep a record of the money, time spent on addiction, and average abstinence period. Quitzilla will show detailed statistics about your harming habits.
Trophy Room.
For each of your successes, you will earn a trophy. These trophies are earned for the number of hours and days of your abstinence. The longer you are abstinent, the more important the trophy. In order to improve your wellbeing, it is important that you abstain for a longer period of time.
Quote Of The Day.
To keep you motivated and focused in your quest to get rid of your addictions, Quitzilla will display you "Quote of the Day" from various famous authors.
Quitzilla Features:
– easy and simple entering of harmful habits and addictions
– help in quitting alcohol, drug, caffeine, food, and sugar addictions
– customize your bad habits
– set weekly average expenses for a particular addiction
– sobriety counter in hours, days, and money
– rewards system
– motivation with reasons why to quit a certain habit
– detailed statistics about each addiction
– trophies for achievements
– quote of the day for motivation and keeping focus
– pin code to prevent other people to enter the app
– ability to change the color theme
– Progress and daily quotes notifications
What's new
If you enjoy using this app, please take a moment to rate it, and tell us what changes you'd like to see, or bugs you've discovered.
Images