Developer
TheSecurityDev
Updated
Mar 30, 2020
Size
5.2M
Version
3.1.2
Requirements
5.0
Downloads
10,000+
Get it on
Description
With SecurePass, you can save all of your important data (passwords, pins, card numbers, etc.) to an encrypted offline vault, so you will never lose another password. You can also make secure backups to an online account so you can recover your data if you lose access to your device, or make local backups if you prefer.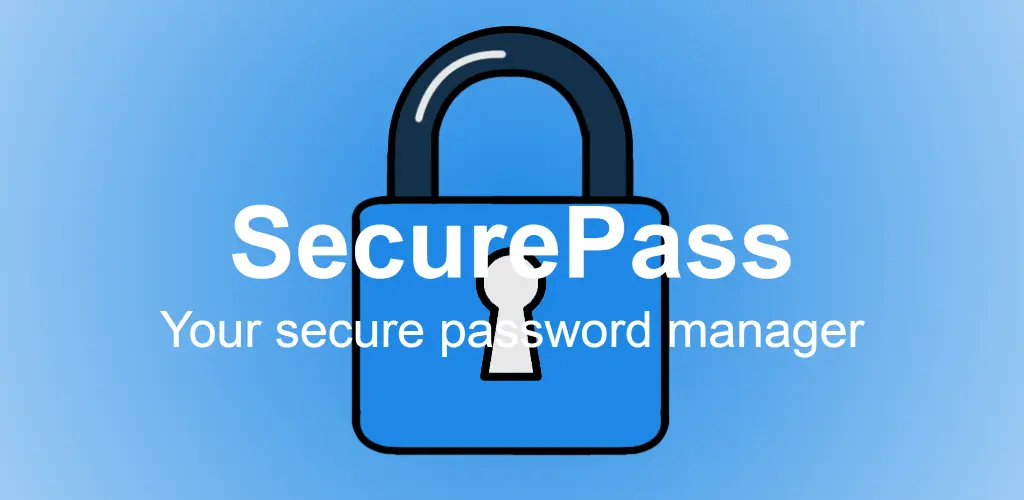 Included Features:
– Generate and save random passwords
– Save different fields (email, username, password, pin, card number, etc)
– Set color-coded item categories for better grouping
– Make securely encrypted cloud backups to recover your items in the event of losing your device, or to transfer to a different device
– Make local backups encrypted with a custom password
– Use custom icons for your items: upload your own, or use the icon of an installed app
– Check if any of your passwords are in a known data breach, using the haveibeenpwned API; can also check when you add a password
– Change the application color theme
– Use a pin for quicker login, if you've recently entered your master password
Android 6.0 (Marshmallow) or higher recommended.
Many security experts recommend using a password manager, because you don't have to try to remember complicated passwords and it provides a safe storage for all your passwords.
SecurePass provides a clean, lightweight solution to storing your passwords securely. It also has some premium features, such as scanning for compromised passwords, making secure backups to your account, changing the color theme, and finding relevant icons for each item.
Whether you prefer a simple, offline vault, or enjoy knowing that your passwords are safely stored in the cloud, SecurePass should be great for you!
Your vault is encrypted twice, first using your master password, and then with your device's keystore. Read more about the encryption at securepassmanager.wordpress.com/encryption
NOTE: Be sure to remember your master and/or account password, as there is no way to recover the data these passwords protect if you forget them. It is recommended that you write them down and store them in a locked safe or somewhere else secure.
Credits:
Many of the colored icons in the app came from Icons8.com.
This app was developed using Sketchware.
What's new
v3.1.2
* Fixes and adjustments
Images