Developer
eXtream Software Development
Updated
Jun 20, 2023
Size
Varies with device
Version
6.1.1.1
Requirements
5.0
Downloads
100,000+
Get it on
Description
USB Audio Player PRO APK High-quality media player supporting USB audio DACs and HiRes audio chips found in the latest phones. Play up to any resolution and sample rate that the DAC supports! All popular and less popular formats are supported, including wav, FLAC, mp3, m4a, MQA, and DSD.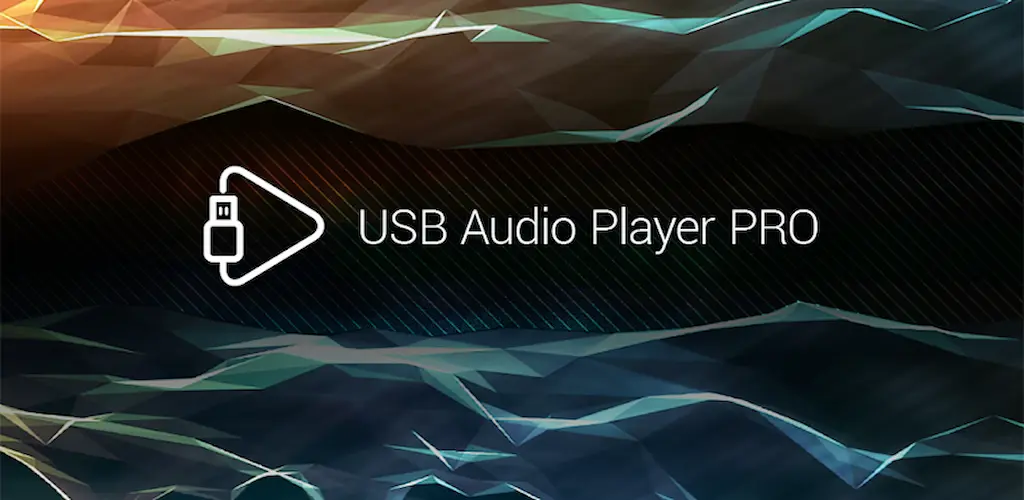 This app is a must-have for every audiophile, bypassing all audio limits of Android. Whether you use our custom USB audio driver for USB DACs, our HiRes driver for internal audio chips, or the standard Android driver, this app is one of the highest quality media players around.
Version 5 now includes an MQA Core Decoder (in-app purchase required). MQA (Master Quality Authenticated) is an award-winning British technology that delivers the sound of the original master recording. The master MQA file is fully authenticated and is small enough to stream or download, while also being backward compatible. The Tidal streaming service supported by USB Audio Player PRO features many tracks in MQA and offers a great opportunity to experience MQA.
The MQA decoder will unfold the MQA stream from 44.1/48kHz to 88.2/96 kHz and can also be combined with certain USB DACs that feature an MQA renderer (e.g. AudioQuest DragonFly / iFi / Stella DACs) for further unfolding to even higher sample rates.
Please visit http://mqa.co.uk for more information about MQA and https://www.extreamsd.com/index.php/mqa to read more about MQA inside the app.
Note that the official Tidal app resamples audio back to 44.1/48kHz on many Android devices or upsamples to 96/192kHz when using a USB DAC and cannot deliver a bit-perfect signal for MQA rendering!
Features:
• Plays wav/flac/ogg/mp3/MQA/DSD/SACD/aiff/aac/m4a/ape/cue/etc. files (even 24-bit and 32-bit).
• Supports a USB audio DAC connected by an OTG cable (if your Android device supports USB host mode)
• Plays natively up to 32-bit/384kHz or any other rate/resolution your USB DAC supports by completely bypassing the Android audio system. Other Android players are limited to 16-bit/48kHz, even on Android 5 and higher.
• Utilizes HiRes audio chips found on some high-end phones (LG V series, Samsung S series, OnePlus, Fiio X5/X7, Pioneer XDP, Nokia, etc.) to play HiRes audio at 24-bit without resampling! Bypasses the Android resampling limits!
• Free MQA decoding on the LG V30/V35/V40/V50/G7/G8
• DoP, native DSD, and DSD-to-PCM conversion
• Toneboosters MorphIt Mobile: improve the quality of your headphones and simulate over 160 headphone brands and models (in-app purchase required)
• Folder playback
• UPnP/DLNA
• UPnP media renderer and content server
• Network playback (Samba)
• WebDAV
• Stream audio from Google Music, Tidal (including Tidal Masters), Qobuz, and Shoutcast
• Gapless playback
• Bit perfect playback
• Replay gain
• Sample rate conversion (if your DAC doesn't support the audio file's sample rate, it will be converted to a higher sample rate if available or the highest if not available)
• 10-band equalizer
• No root required!
• Software and hardware volume control (when applicable)
• Upsampling (optional)
• Last. fm scrobbling
In-app purchases:
* Advanced parametric EQ from effect vendor ToneBoosters (around €1.99)
* MorphIt headphones simulator (around €3.29)
* MQA Core decoder (around €3.49)
Warning: this is not a generic driver, you can only playback from within this app. It is not possible to use your USB audio device using this software with other apps!
What's new
* Added a work-around for USB disconnects in the latest firmware update for Pixel 6 and 7 phones.
* Added an Info button to the track display of playlists that contain a description (Tidal and Qobuz).
* Widget sizing improvements. The current widget needs to be removed and a restart of your Android device might be required.
* Improved speed of determining recently added albums.
Images