Developer
Direct Cursus Computer Systems Trading LLC
Released on
Jul 10, 2013
Updated
Dec 7, 2023
Size
39M
Version
60.4
Requirements
7.0
Downloads
10,000,000+
Get it on
Mod Info
Languages: en, ru, uk
Platforms: arm7 +, x86 +
Graphics are cleaned and deeply optimized.
Zero Android Wear App
The work of analytics is blocked, thoroughly
Modification untied from Google Services
Signature changed
Description
Yandex Translate MOD APK – Translate between any pair of the 90 languages when you're online. Translate from French, German, Italian, Russian, Spanish, or Turkish to English while offline: download these languages for free and enable the offline mode in Settings.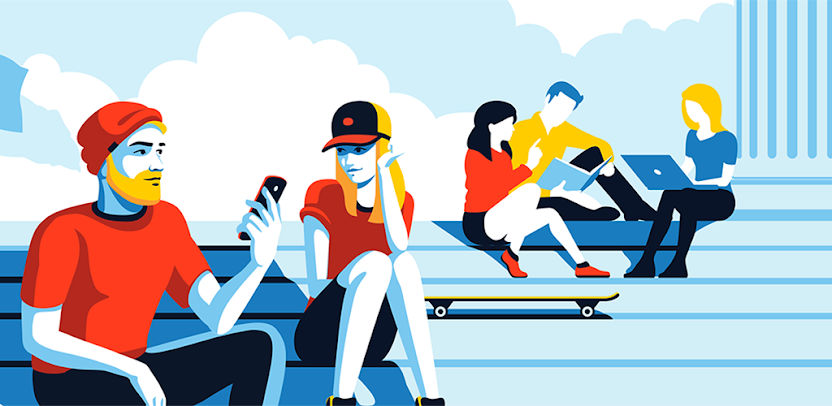 Speak words or phrases in Russian, Ukrainian, English, or Turkish to translate them into any of these languages, or have the app read the translations to you. Learn new words and their meanings through usage examples in the app's dictionary (available for most of the currently supported languages).
Take a picture of a menu, road sign, book page or choose a photo with text from your Camera Roll to view its translation right over the image (only available when you are online). Visual text recognition currently works for 12 languages: Czech, English, French, German, Italian, Polish, Portuguese, Russian, Spanish, Turkish, Chinese, and Ukrainian.
• Translate entire sites directly in the app.
• Select and translate single words or phrases in other apps on your smartphone running Android 6.0.
• Enjoy the app's time-saving predictive typing function and automated language detection.
• Save translations in Favorites and view your translation history at any time.
• Speak to your Android Wear watch to see your words translated on its screen.
Currently supported languages: Afrikaans, Albanian, Amharic, Arabic, Armenian, Azerbaijani, Basque, Bashkir, Belarussian, Bengali, Bulgarian, Bosnian, Catalan, Cebuano, Chinese, Croatian, Czech, Danish, Dutch, Elvish (Sindarin), English, Esperanto, Estonian, Farsi, Finnish, French, Galician, Georgian, German, Greek, Gujarati, Haitian Creole, Hebrew, Hill Mari, Hindi, Hungarian, Icelandic, Indonesian, Irish, Italian, Japanese, Javanese, Kannada, Kazakh, Korean, Kyrgyz, Latin, Latvian, Lithuanian, Luxembourgish, Macedonian, Malagasy, Malaysian, Malayalam, Maltese, Maori, Marathi, Mari, Mongolian, Nepali, Norwegian, Papiamento, Polish, Portuguese, Punjabi, Romanian, Russian, Serbian, Scots, Singhalese, Slovakian, Slovenian, Spanish, Sundanese, Swahili, Swedish, Tagalog, Tajik, Tamil, Tatar, Telugu, Thai, Turkish, Udmurt, Ukrainian, Urdu, Uzbek, Vietnamese, Welsh, Xhosa, Yiddish.
Images