Developer
Zello Inc
Updated
Jul 28, 2023
Size
20M
Version
5.24.3
Requirements
6.0
Downloads
100,000,000+
Get it on
Description
Zello PTT Walkie Talkie Turn your phone or tablet into a walkie talkie with this lightning fast free PTT (Push To Talk) radio app, which works between Android, iPhone, BlackBerry, and PC. Talk to your contacts privately or join public channels to engage in a hot debate.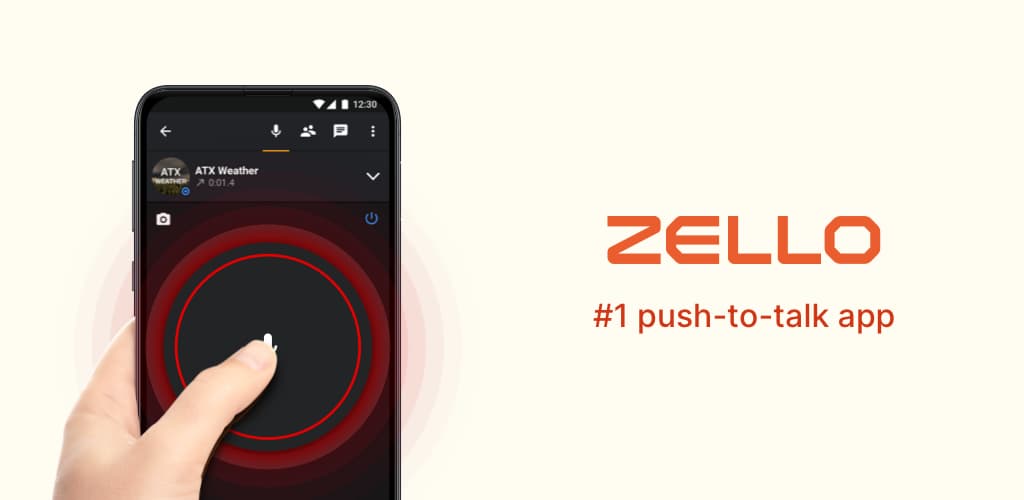 Zello features:
• Real-time streaming, high quality voice
• Contacts availability and text status
• Public and private channels for up to 1000 users
• Option to map hardware PTT (Push To Talk) button
• Bluetooth headset support (selected phones)
• Voice history
• Call alert
• Images
• Push notifications
• Works over WiFi, 2G, 3G, or 4G mobile data
Zello uses proprietary low-latency push-to-talk protocol and is not interoperable with Voxer, Sprint Direct Connect or AT&T Enhanced PTT. Zello Android client supports free public service, Zello@Work cloud service, and private Zello Enterprise Server.
What's new
In this release we improved support for Jabra accessories, resolved a problem with Bluetooth becoming silent after a phone call, and fixed several small issues.
Images