Developer
Zenmoney OU
Updated
May 31, 2023
Size
30M
Version
7.3.3
Requirements
5.0
Downloads
1,000,000+
Get it on
MOD INFO
Premium Features Unlocked
Description
Zenmoney will give you a feeling of security and confidence in your judgment abilities. We will help you make the decisions that will change your life to the best.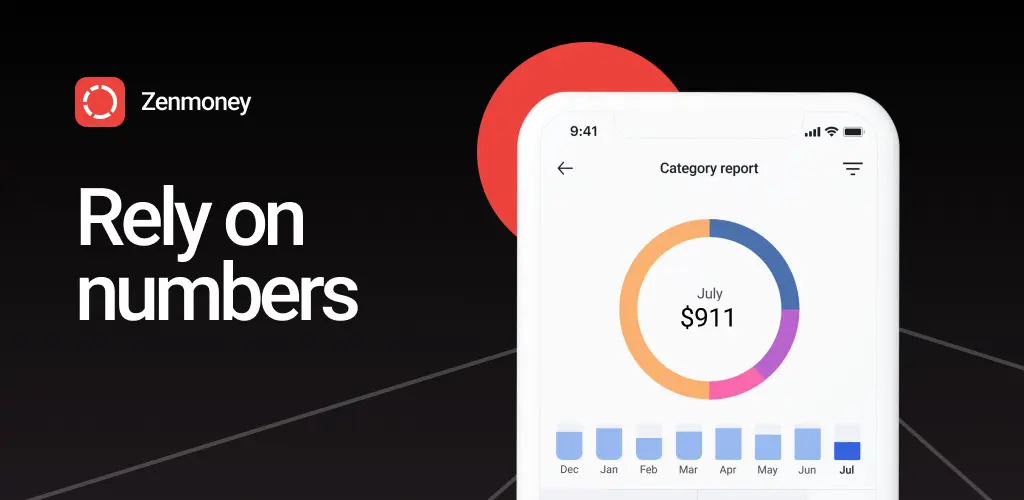 Why should you choose Zenmoney:
+  Automatic tracking of expenses! The app recognizes text messages and automatically creates transactions.
+  The apps are available on two platforms. The data is synchronized across the platforms.
+  The full-featured domestic accounting is accessible via different logins.
This service runs since 2010. New releases come out every month. We have over 200 thousands registrations, over 10 thousands active users.
The app shows:
—  The general overview of your finances: cash, checking, credit cards, loans, deposits.
—  Where your money goes.
—  How much money is available, and how much money should be put aside to pay the bills.
—  Money you owe others, and money others owe you.
Zenmoney is more than just private accounting: it's a financial assistant that gives you the right guidance at the right moment.
The app helps you to:
—  Manage your domestic economy. Plan and monitor the family budget. Divide the accounts into personal accounts and joint accounts.
—  Analyze your earnings and expenses through the specification of your transactions. The system of context-dependent reports will help you always stay within the green zone.
—  Plan your payments and incomings.
—  Predict your expenses for the future fiscal periods.
—  Keep debt accounting.
Questions or suggestions? — Contact us through the chat at the "Help" section. We're available 24/7.
What's new
Invisible essentials:
At least in some ways, stability has grown — we tuned a few more things under the hood to make the app work better.
Welcome to our chat with ideas and questions: https://t.me/zenmoneychat_en
Images