mod info
● Premium Version Unlock.
● All Unnecessary Menu Item Remove Like:
– Share, Rate, Feedback, About, Translation Credits.
● Ads Removed / Disabled.
● Ads Related Activity & Code Removed / Disabled.
● Ads Related Layouts Visibility Gone.
● Analytics / Crashlytics Removed / Disabled.
● Receivers, Services And Provider Removed / Disabled.
● Google Play Store Install Package Removed / Disabled.
● In-App Billing Service Removed / Disabled.
● Play Services, Transport, Firebase Properties Removed.
● All Unnecessary Garbage Folder & File Removed.
● Mod Apk Size 5.67 Mb.
Description
Full Battery Charge Alarm lets you know when your battery is fully charged, so you can unplug your phone/tablet. Stop unnecessary charging, take care of your device, save power and electricity.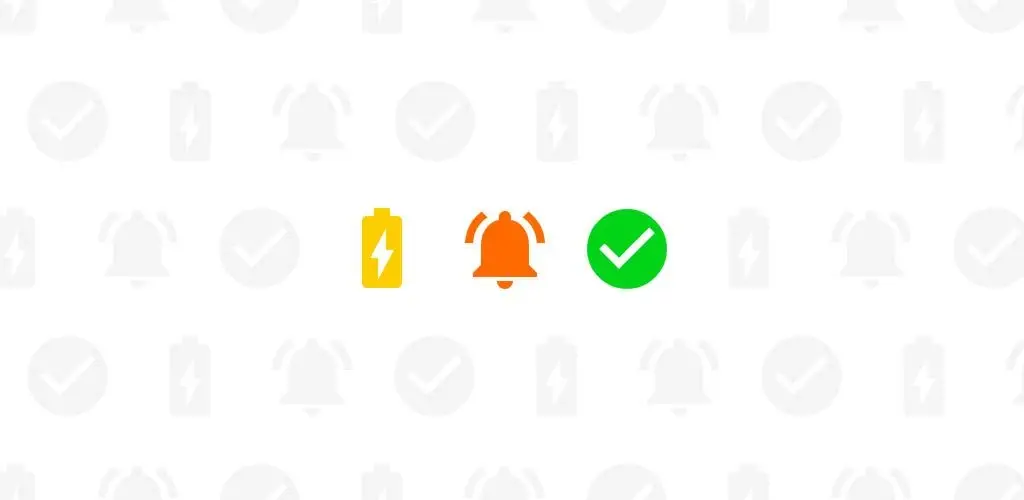 New optional beta feature, low battery alarm/charge reminder (turn it on in settings first to use the feature), helps you charge your device on-time too!🔌
Note: If you are using Huawei, OnePlus, Xiaomi or Meizu, you may need to follow the following instructions to help prevent unwanted termination of the app/alarm or other issues:
For Huawei: https://bit.ly/2KGXE9c
For OnePlus: https://bit.ly/2XyVU80
For Xiaomi: https://bit.ly/2RFNuGr
For Meizu: https://bit.ly/2Lnk0Ms
With configurable alarm options such as alarm ringtone, you can customize the alarm the way you want it to be.
Designed with simplicity in mind to make sure it's simple for everyone to use.
How to use
Open the app, enable the alarm, change the settings if needed (ringtone, vibration, etc.), that's it!
Features
⭐️ Helps you unplug your phone/tablet on-time.
⭐️ New optional bonus feature (beta): Low battery alarm/charge reminder (you can enable this & configure the percentage in settings).
⭐️ Set custom alarm ringtone (in the app settings), or disable sounds for the alarm.
⭐️ Use or disable vibration for the alarms.
⭐️ Material design looks.
⭐️ Simple and easy to use.
⭐️ Fast and lightweight.
⭐️ No bloat/unnecessary features.
⭐️ Clean and simple user interface.
⭐️ Free!
What's new
Optimizations and code improvements.
Images